Posted on: December 5, 2012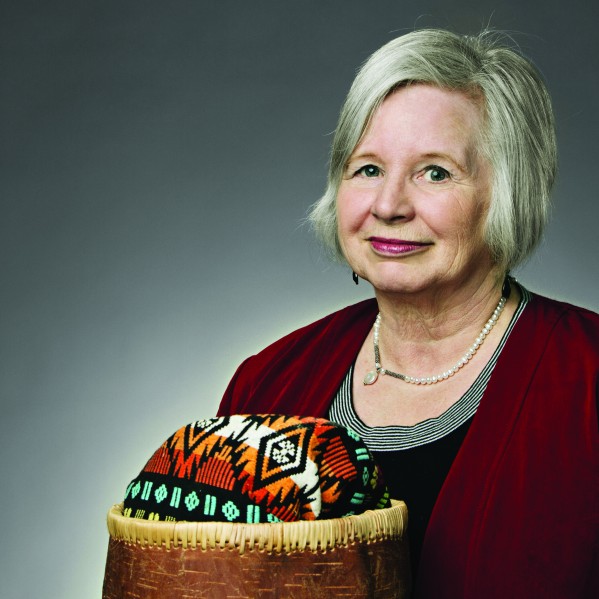 Dr. Barbara Paterson, Named One of Canada's Most Powerful Women in 2012 Awards
Celebrating 10th anniversary of Top 100 Awards, Women's Executive Network reveals 2012 Winners
Thompson Rivers University congratulates Dr. Barbara Paterson, Dean of Nursing for receiving a prestigious 2012 Canada's Most Powerful Women: Top 100 Award in the Public Sector Leaders category.
Marking a decade of celebrating female leaders, the Women's Executive Network (WXN) announced the recipients of the 10th annual Canada's Most Powerful Women: Top 100 Award.  Each year, these awards celebrate the professional achievements of women across the country in the private, public and not-for-profit sectors.
"I am very pleased to be recognized in this way but I am very aware that my achievements are due in no small way to the many people who have encouraged and supported me throughout my career," said Dr. Barbara Paterson, Dean, TRU School of Nursing. "I have been a very fortunate person in the family, friends, colleagues, and students who have believed in me."
Dr. Paterson joins a community of 653 women who have received the Top 100™ Award over the last decade, recognizing the highest achieving female leaders in the private, public and not-for-profit sectors in Canada. Winners are selected based on their strategic vision and leadership, their organization's financial performance, and their commitment to their communities.
"Being recognized for her outstanding leadership, mentorship of students and colleagues, as well as her innovative research is a wonderful and highly deserved achievement for Dr. Paterson" said Dr. Ulrich Scheck, TRU Vice-President Academic and Provost. "Her contributions to significant advances in the education of nurses across Canada and beyond, and to the well-being of all Canadians, are well known and should be celebrated. We at TRU are all very proud of Barbara."
Dr. Barbara Paterson is the highly respected Dean of TRU's School of Nursing and a leading researcher in chronic illness. She is an exceptional innovator in engaging nursing faculty, medical staff, students, and patients to transform nursing education to serve emerging needs for care, and in creating collaborations in research and care with Aboriginal and other groups.
Her mentorship of the faculty at TRU has led to an increase in scholarship, and her connections to other renowned researchers in the academic community have enabled new national and international opportunities for learning and research.
The complete list of 2012 Top 100 Award Winners can be found at top100women.ca
For media inquiries please contact:
Dr. Barbara Paterson
Dean, TRU  School of Nursing
(c) 250-852-7288
(e) bpaterson@tru.ca
or
Dr. Ulrich Scheck
TRU Provost & Vice-President Academic
(p) 250-377-6126
(e) provost@tru.ca