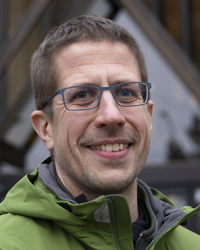 Dr. Jonathan Van Hamme
Professor
Faculty of Science
Department: Biological Sciences
Expertise
I am an environmental microbiologist with expertise in genomics, proteomics, enzymology, fermentation biotechnology, and bioinformatics. My group works on fundamental and applied research, mainly in bioremediation and brewing science, and supports researchers in a broad range of fields who are interested in applying genomics tools.
Fields
Chemistry Ecosystem Reclamation Environment Food Science Genomics Mining Water
Languages
English
Not sure who to contact?
Our Marketing and Communications office can point you in the right direction. Email or call Michele at 250-828-5361