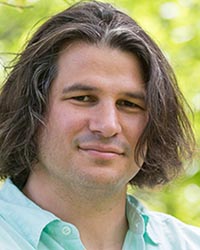 Dr. David Hill
Associate Professor
Faculty of Arts
Geography and Environmental Studies
Expertise
Dr. Hill's research, broadly, focuses on real-time environmental observation, forecasting and decision-support for adaptive management of environmental systems. He has explored remote sensing and data fusion for estimating meteorological and climatological conditions across landscapes, and more recently, has explored detection of invasive plants using UAV-acquired images and soil carbon mapping. Dr. Hill also explores how information relevant to adaptive management of water resource systems can be derived from the vast quantity of heterogeneous data collected by sensors that are ubiquitous in the environment.
Fields
Civil Engineering Environment Hydrology Natural Resources Statistics STEM Water
Languages
English
Not sure who to contact?
Our Marketing and Communications office can point you in the right direction. Email or call Michele at 250-828-5361