Posted on: June 1, 2017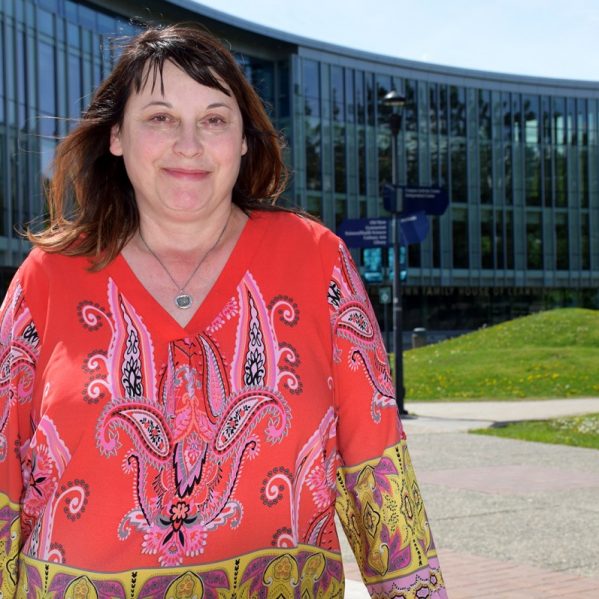 What's the best summer job you've ever had? Whatever it is, it's a good bet Colleen Black has you beat.
In late June, Black will plant her feet on Maui's Ho'okipa Beach, where she'll spend eight weeks as an undergraduate researcher studying the impact that the observation of basking green sea turtles has on visitors, with the goal of creating more responsible tourists.
Black, who is supported by the Undergraduate Research Experience Award Program (UREAP), has volunteered as a wildlife interpreter for the Hawaii Wildlife Fund at Ho'okipa previously, and says the research project is a way of giving back to an organization that she says does so much good.
The UREAP — a $4,500 scholarship that allows a student to undertake his or her own independent research project — has given Black a chance to give back to the organization in a tangible way.
>Interested in applying for the UREAP? Learn more
"I'm able to study what I love," said Black, who is heading into her fourth year in the Bachelor of Tourism Management Degree Program. "I was able to design a project that allows me to give back to an organization that has already given me so much."
The Hawaiian Green Sea Turtles that bask at Ho'okipa are unique, as they're one of only three known populations of green sea turtles that bask on land. When Black first visited Ho'okipa in 2012, there were few others observing the phenomenon. When she returned in 2015 as a volunteer, she was blown away by the sheer volume of spectators.
"I was alarmed the time. It really bothered me, and I heard from the non-profits that it has almost reached a breaking point. There are now 500 tourists on the site per day," she said.
Black will conduct a study using the same marine tourism evaluation tool designed by Mark B. Orams, who found that educating ecotourists can reduce negative environmental impacts, creating more responsible tourists and creating positive changes in behaviour.
By randomly surveying Ho'okipa tourists, Black hopes to gauge satisfaction, learning, attitudes and behaviours about the experience. This model has been used successfully in marine mammal ecotourism, specifically with dolphins and whale watching.
"The hope is that we can adapt Oram's model to this site, and test the management strategy to see what can be improved," Black said.
"We want people to become more responsible tourists, and we want to change the behaviour at the site," she said, noting that the rate of tourism growth at the site can't continue unchecked.
Black will present the results of her research to the Hawaii Wildlife Fund, and at the International Competence Network for Tourism Research and Education in New Zealand later this year.