Posted on: August 11, 2016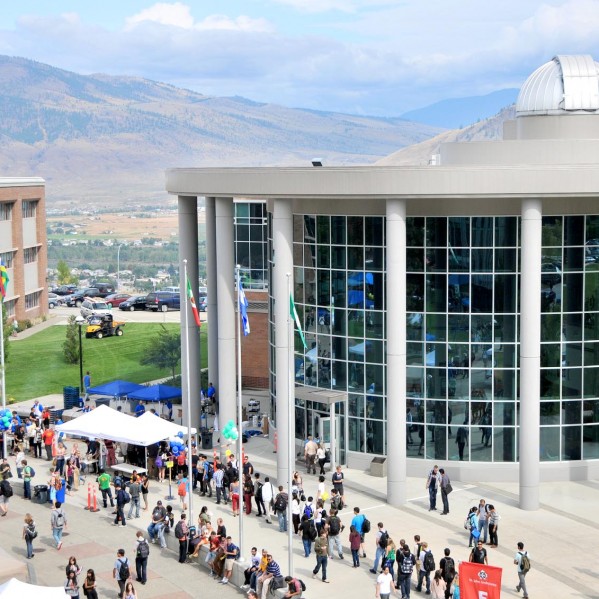 Summer is winding down soon and September is around the corner. What are your plans? If you've been thinking about going to TRU, aren't sure about your options or your plans have changed, we're here for you.
"It's not too late to apply – we have programs that will continue to take applications right into September," said Mike Bluhm, associate vice president, strategic enrolment and university registrar.
Bluhm is referring to the flexibility of what are called open admission programs at TRU—meaning there is not a limited number of seats.
"As long as there are students interested, who meet the basic qualifications, we can expand capacity of these programs as needed," said Bluhm.
Open admission programs enable students to begin first-year classes in their degree program while taking University Preparation (UPrep) courses to upgrade any missing prerequisites.
Check out these open admission programs to see what piques your interest:
Bachelor of Arts
Bachelor of Business Administration
Bachelor of Science
Bachelor of Computing Science
Bachelor of Fine Arts
For information on the hundreds of other TRU degrees, diplomas and certificates, visit TRU's programs and courses page, and to inquire about whether there is space available in a program of interest, contact the Admissions department.
Kyri Alves, manager of student recruitment, says her team of recruitment officers is on hand to meet with interested students to discuss their options and help them apply.
"Whether a student has no idea what they want to do or what TRU offers, or if they have an idea and need some direction, we can help," said Alves.
"We offer one-to-one support."
The Office of Student Recruitment also offers campus tours, a great way to get familiar with the university grounds.
For more information:
Office of Student Recruitment
Located in House of Learning
250-828-5006
www.tru.ca 
recruitment@tru.ca