Posted on: April 14, 2016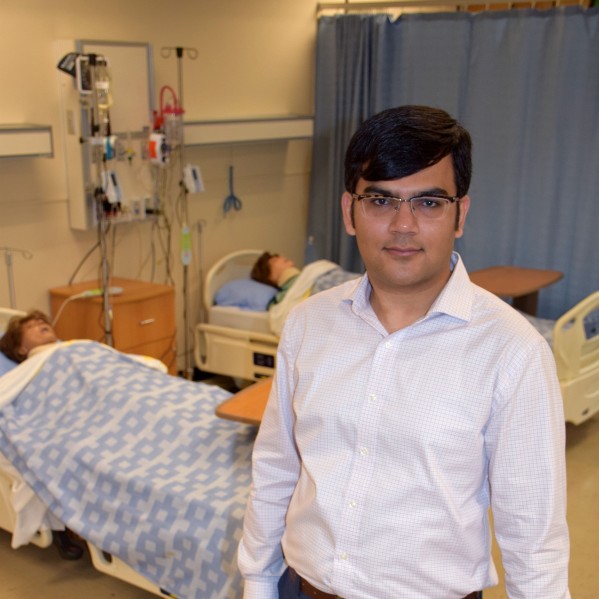 TRU is now home to two new research centres, part of a concerted effort to accelerate the implementation of the university's five priorities and its Strategic Research Plan.
Last winter, a call went out soliciting proposals for new Groups and Centres. Following an extensive adjudication process, two new groups have been selected, including the Collaboratory for Educational Research and Development in Nursing, spearheaded by Dr. Noeman Mirza, Assistant Professor in the School of Nursing. The Collaboratory will receive $10,000 in start-up funds, with Mirza also provided a course release to assist in developing the centre and securing external funds within the first year of operations.
The objective of the collaboratory is to address pedagogical questions with the intent to provide evidence-informed guidance in decisions about teaching, learning and evaluation in the School of Nursing, the university and beyond.
The term collaboratory was chosen purposefully to move it beyond a physical room or space, to "a centre without walls," explained Mirza.
"Having a centre opens the doors for partnerships with other schools of nursing," he said.
Mirza, who joined TRU from McMaster University last year, hopes to harness the ideas of all nursing faculty within the collaboratory, with the hope of uncovering the collective wealth of their knowledge and expertise.
Through partnerships, the collaboratory will investigate, develop and implement new methods for lesson delivery, creative tools and assignments to assess the achievement of learning goals, and interactive modes of testing which cater to the learning needs of  a new generation of learners. The collaboratory will also engage faculty and students in educational research and scholarship in order to advance research capacity in the School of Nursing.
"The goal is to combine our innovative ideas about teaching and learning and our diverse research expertise so we can achieve excellence in the delivery of nursing education at TRU and beyond."
More information
Dr. Noeman Mirza, Assistant Professor
371-5536
nmirza@tru.ca