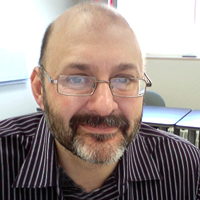 An environmental sociologist with a wealth of academic and professional experience has been named the new Dean of Arts for Thompson Rivers University.
Dr. Michael D. Mehta brings to TRU an impressive combination of academic, professional and administrative credentials. He is leaving his post as a Professor of Environmental Studies at the University of Winnipeg. Dr. Mehta is also a former Director of Canadian Blood Services and SaskPower, recipient of Health Canada's Chief Scientist Distinguished Lecturer Award, recipient of the Saskatchewan Centennial Medal, and author and editor of five books on topics including environmental issues, nuclear safety, biotechnology, risk assessment, and nanotechnology.
"We are extremely proud to be welcoming to TRU someone of Dr. Mehta's academic and professional achievements," said Dr. Ulrich Scheck, TRU Provost and VP Academic. "Dr. Mehta will most certainly be an invaluable resource for the TRU community to draw from not only because of his academic areas of expertise, but also because of the connections he has developed throughout Canada."
Dr. Mehta was also the founding Principal of Richardson College for the Environment at the University of Winnipeg. Prior to that, he served as Executive Director of the Population Research Laboratory at the University of Alberta and has held academic and administrative appointments at the University of Saskatchewan, Queen's University, and York University.
Dr. Mehta is also recognized as being a co-founder of the Environmental Studies Association of Canada and currently sits on numerous editorial boards and research management committees.
"I am honoured to be moving to Kamloops and joining TRU during what promises to be another exciting period of growth at the university," Dr. Mehta said. "As TRU moves closer to its goal of being the University of Choice for Environmental Sustainability, it is a great privilege for me to be sharing my knowledge and experience in any way I can to help make that happen."
Dr. Mehta has a BA in Psychology, Masters in Environmental Studies, PhD in Environmental Sociology and completed four years of post-doctoral training in Environmental Policy.
Dr. Mehta is expected to commence his appointment on July 1, 2010.
Contact
Dr. Ulrich Scheck
Provost and VP Academic, Thompson Rivers University
(p) 250-377-6126 or (e) uscheck@tru.ca