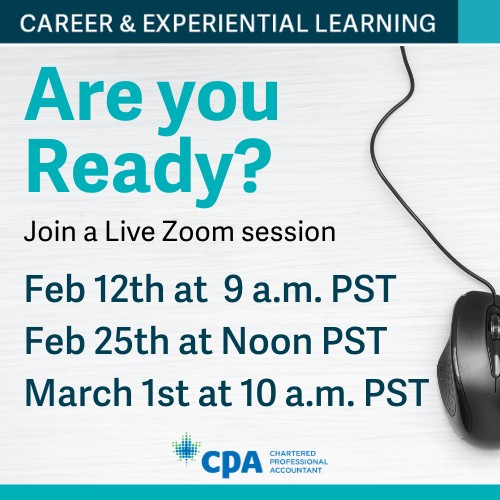 Join Larry Iles from the Career and Experiential Learning department for a one hour session that will help prepare you for the TRU online job fair, which runs March 2-4, 2021.
Join the session on Zoom. No pre-registration required.
About:
TRU's Career and Experiential Learning department annually hosts one of the largest job fairs in British Columbia and the largest for any post-secondary institution in the BC Interior. The TRU Job Fair typically attracts more than 80 employers with approximately 1,800 students attending each year.
Whether you're a first- or fourth-year student, or somewhere in between, attending the TRU Job Fair will help you develop your networking skills and connect you with seasoned professionals from various industries to explore career options.
Click here more information and to register for TRU's 2021 Virtual Job Fair.