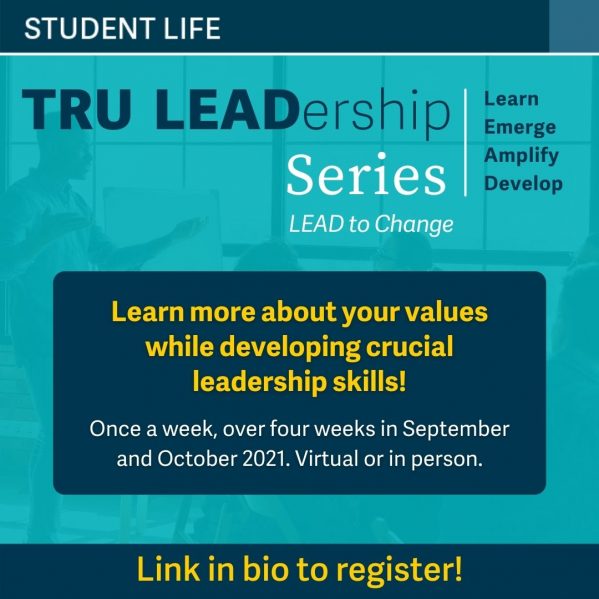 Learn more about yourself and your values while developing crucial leadership skills.
The 2021 TRU Leadership series will provide an opportunity for a limited number of students to understand themselves better and apply their new knowledge in their place of work. You will have the opportunity to network with other students and hear from Kamloops and TRU community members as they offer unique perspectives on leadership.
This series will take place once a week, over four weeks in September and October, 2021. You can register to be part of a virtual cohort or an in-person cohort.  Register today. More details will be sent out to registrants closer to the event.
Mon., Sept. 27, 4:30 p.m. – 5:20 p.m. – Personal Values
Taking time to figure out what is valuable to you and aligning that with your career/work is something worth considering. Recognize when your values and employment are out of alignment, understanding others in the workplace and become a genuine and ethical leader!