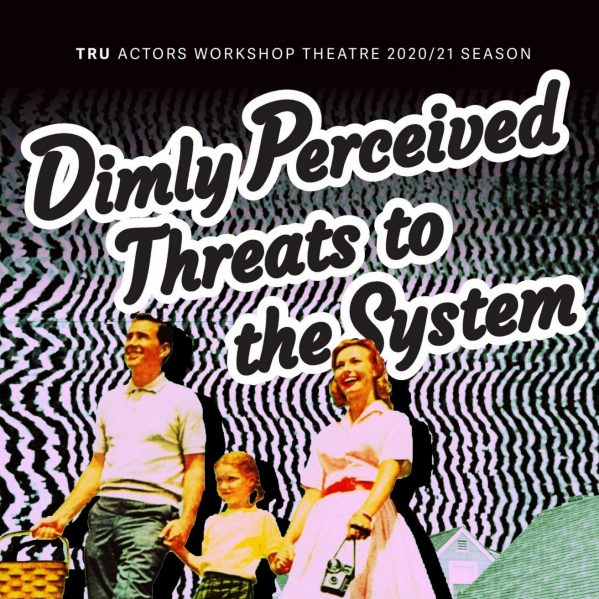 TRU Actors Workshop Theatre presents Dimly Perceived Threats to the System by Jon Klein, directed by Robin Nichol and Jeffrey Daniels. The is the third production in their 2020/21 season.
Synopsis:
Marlys is a professional consultant who specializes in coping strategies. Her husband, Josh, is a hard-working filmmaker who is finishing a documentary on family values. Their 13-year-old daughter drinks Coke for breakfast and spits in her schoolmates' sandwiches in her one-person campaign to outlaw luncheon meats. Normal life goes side-splittingly awry in this pill-popping, ultra-caffeinated domestic comedy about a nuclear family approaching meltdown.
A video version of the show will be available to rent on Vimeo from March 1-15. Each viewing link will be available for 24 hours after purchase.