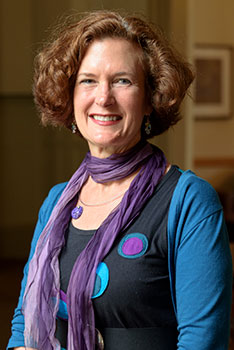 The office of Research and Graduate Studies is pleased to offer a 1 ½-day workshop for faculty and graduate students on academic writing and publishing.
This workshop features two speakers:
Helen Sword, one of the world's leading authorities on academic writing
Scott White, Editor of The Conversation Canada
Registration is free but space will be limited so please register early through Eventbrite  
Date:  August 23 (full day) & August 24 (half day)
Location: South Thompson Inn & Conference Centre
SCHEDULE
Day 1:
Breakfast: 8:30 – 9:30
Introductions: 9:30 – 9:45
Keynote Address: 9:45 – 10:30, Dr. Helen Sword
"Writing with Pleasure." Dr. Helen Sword will draw upon her recent research on the habits of highly productive writers and address the topic of Writing with Pleasure. Explore how successful academics write, and how they learn to write. What are their daily routines, their formative experiences, their habits of mind? What emotions do they associate with their academic writing? And where do they find the 'air and light and time and space,' as the poet Charles Bukowski put it, to get their writing done?
Break: 10:30 – 10:45
Writing Workshop: 10:45 – 12:30
Lunch: 12:30 – 1:30. Book launch for No Straight Lines: Local Leadership and the Path from Government to Governance in Small Cities (the first publication in a new U of Calgary Press series supporting TRU researchers): Help us celebrate the authors participating in this outstanding achievement, and learn more about opportunities to publish in this series.
Keynote Address and Workshop: 1:30 – 3:30, Scott White
The Conversation Canada is a unique journalism model, where editors work with academics to produce evidence-based analysis and explanatory journalism. Conversation Canada's content is viewed more than a million times each month, giving articles from TRU authors access to national and international readers." TRU joined The Conversation Canada in March, providing faculty members with an opportunity to contribute their insights on topics of international importance, and in doing so, provide the public with greater understanding about some of society's biggest challenges.
In this two-hour workshop, Scott White will walk you through the steps required to use this exciting resource, enabling you to highlight your research and share your expertise beyond peer-reviewed publications. You will leave this workshop with a plan for how to bring your expertise and your research findings to a global audience of more than 35 million, with minimal effort.
Day 2:
Breakfast: 8:30 – 9:30
Workshop: 9:30 – 12:00
Dr. Sword will offer a "reboot camp" for those looking to refresh their writing routines and get some focused writing done as they move into the new academic year. Drawing upon her research and her experience providing workshops around the world, she will work with the group and with individuals on academic writing styles, strategies, and approaches. Please bring a copy of your own work, writing you would like to share (published or in progress) to the workshop.