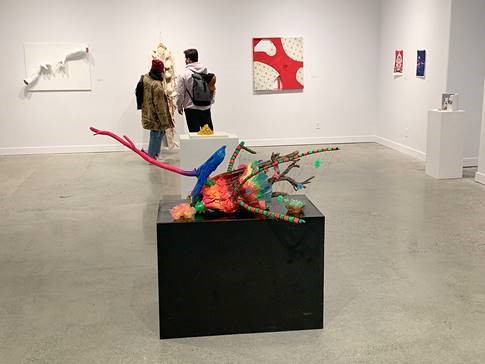 These events run through Friday, April 8.
Two student exhibitions are now featured at TRU's Art Gallery:
The Diploma, Certificate & Minor exhibition features artworks from students graduating with a Visual Arts Diploma, Certificate or Minor.
The Unrelated: 'Supporting Roles' pop-up exhibition features projects by students in VISA 3020, Gallery Studies: Exhibition Installation. The exhibition foregrounds the design and creation of 2D and 3D methods of display of both a traditional and experimental nature. This exhibit is in the Visual Arts Sculpture Studio (OM-1561).
Congratulations to all participating students!
Regular gallery hours are 10 a.m. to 5 p.m., Monday to Friday.