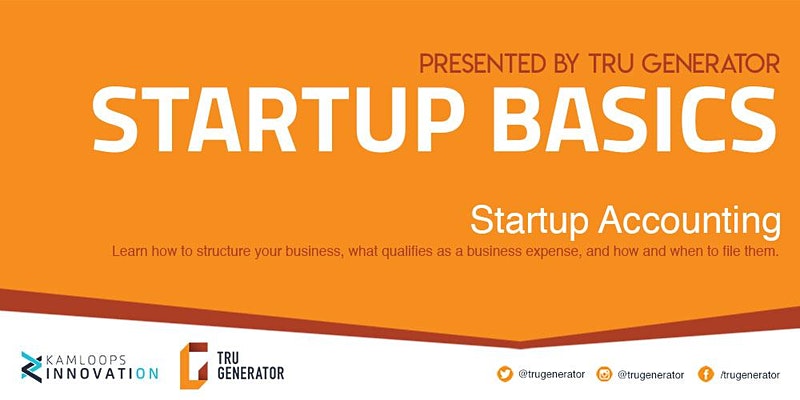 Startup Basics—Startup Accounting
Ensuring your business is set up properly from day one can save you time and money in the long run. In this workshop, accounting mentors will provide you with the tools and knowledge you need to prepare yourself as an entrepreneur for the accounting side of the business.
In this workshop we will cover:
Business expenses—what qualifies and how to track
Business structure from an accounting perspective
Choosing a year-end
Comparing accountant, bookkeeper and software options
Financial Reporting—financial statements
Register here.
The online event will be held via Zoom.
About Startup Basics
The Startup Basics Series is for entrepreneurs and the startup-curious who are looking for the tools they need to get their business going. Through the Startup Basics Series, Kamloops Innovation and TRU Generator provide mentorship, resources and tools to help entrepreneurs structure and curate their ideas while in the first stages of their startup.
The Startup Basics Series is for anyone who is interested in starting their own business. Whether you are an entrepreneur yourself or just startup-curious, this is where you learn how to turn your passion into a paycheck!
Free mentorship, workshops and resources for students, faculty and alumni looking to start their own business presented by TRU Generator, located in the basement of the House of Learning at Thompson Rivers University.