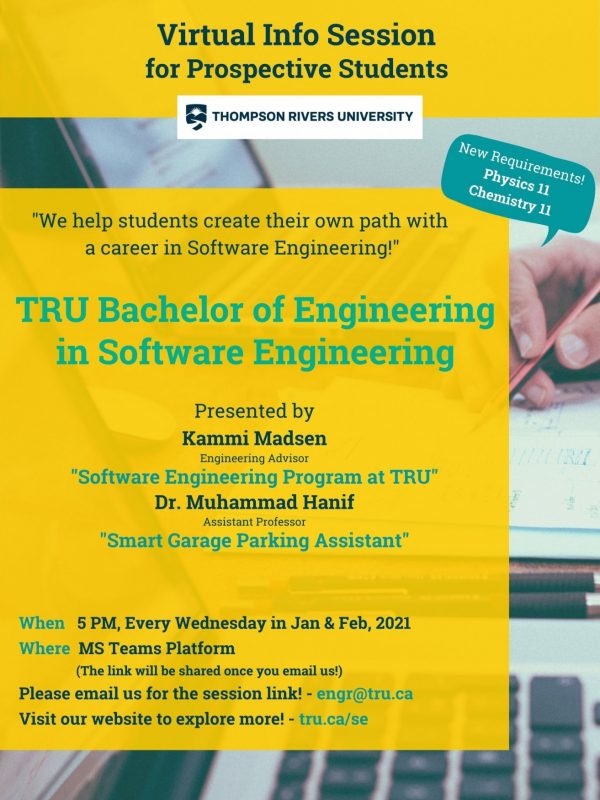 Are you interested in a career in software engineering? TRU can help you get there!
Learn what kind of career you will be qualified for with TRU's Bachelor of Engineering in Software Engineering.
Join TRU faculty member Muhammad Hanif every Wednesday throughout January and February 2021 to discover what kind of work you could be doing as a software engineer. At these virtual information sessions, Hanif will present a "smart garage parking assistant" program and explain the different functions and programs software engineers work with in their efforts to make today's world, better tomorrow!
The free virtual information sessions will be held on MS Teams so you will need to download the program to participate. You will receive a link to the event once you have registered by emailing engr@tru.ca.
Visit the Bachelor of Engineering in Software Engineering program page to find out more about this exciting program!