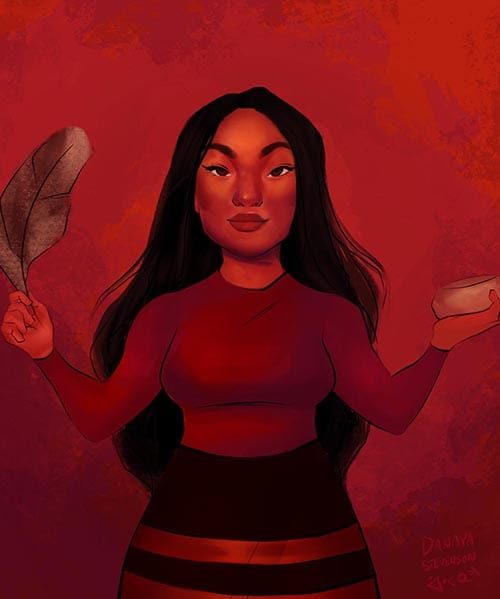 In recognition of the critical rematriation work of Indigenous women in Canadian and Indigenous post-secondary institutions, we invite your participation in a series of four virtual webinars for the academic year 2020-2021.
Invited guest speakers are:
Dr. Dorothy Christian is a writer, a video artist, a director of documentaries and a scholar. She is a member of the Splats'in community, one of 17 communities of the Secwepemc Nation. Christian has over 100 production credits from her work with VISION TV's Skylight Newsmagazine, APTN's National News Program, Art Zone, Creative Native, and Venturing Forth series. She has freelanced for CTV's First Story and the Minerva Foundation for BC women.
Dr. Jules Arita Koostachin (Attawapiskat First Nation) is an InNiNew IsKwew (Swampy Cree woman) and a band member of Attawapiskat First Nation located in what is now called Northern Ontario. Jules was raised by her Cree speaking grandparents in Moosonee, as well as in Ottawa with her mother, a residential school warrior. She is a graduate of Concordia University's Theatre program and Ryerson University's Documentary Media Master's program. In 2010, Jules was awarded an Award of Distinction and an Academic Gold Medal for her thesis documentary film Remembering Inninimowin. She is the mother of four incredible sons, a published writer, performance artist, an academic and an award-winning filmmaker. She is a PhD candidate with the Institute of Gender, Race, Sexuality, and Social Justice program at the University of British Columbia and her research focuses on Indigenous documentary practices.
Doreen Manuel (Secwepemc/Ktunaxa), MFA, is the sixth child of Grand Chief George Manuel and Spiritual Leader Marceline Manuel. She is the Director of the Bosa Centre for Film and Animation; serves on the Board of Directors of Knowledge Network; is a partner with the Talent to Watch Telefilm Fund and serves on the Telefilm Indigenous Working Group; is a Matriarch with the IM4 virtual and augmented reality training program; serves as an Indigenous advisor on the TELUS Storyhive Indigenous envelope program; serves on the board of directors of Moving Images Distribution; is a founder and instructor for the Women in Film and Television: Tricksters and Writers feature film screenwriting program; and serves on the Motion Picture Production Association of BC Equity and Inclusion Committee; and is a member of the Equity and Inclusion Women in Film and Television Lobby Group; She is an outspoken advocate for equity and inclusions. She is an award-winning filmmaker with an extensive background as a leader working in First Nations education and community development in both rural and urban centers. Doreen is also the owner of Running Wolf Productions
What is rematriation?
Indigenous women are working to reclaim our diverse Indigenous identities, and to restore a sacred and spiritual balance to the world. Collectively, we are working together to heal from genocide, violence and myriad current overlapping traumas (National Inquiry into Murdered and Missing Indigenous Women and Girls, 2019; Truth and Reconciliation Commission of Canada, 2015; Rematriation.ca). Some have defined Rematriation as "Returning the Sacred to the Mother." Rematriation is our opportunity to take back control of our personal, professional and community/nation narrative and tell our own stories from our points of view.
To support this direction taken by Indigenous women, the Wel Me7 Yews Centre for Indigenizing Higher Education (Secwepemctsin meaning 'The Way It's Always Been') is pleased to introduce the four-session Rematriation Virtual Series for 2020-21.