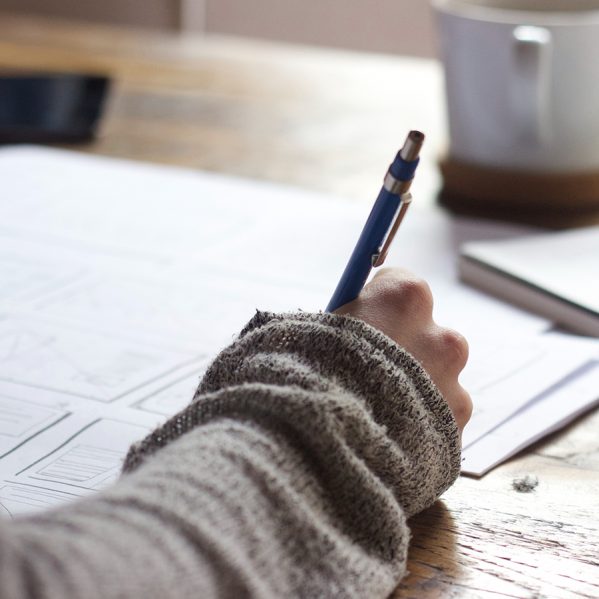 Space is limited and registration for the Saturday break-out sessions (offering personal feedback on your writing) will be restricted to the first 30 registrants
The Office of Research and Graduate Studies is thrilled to offer this 1 1/2-day workshop for faculty on academic writing and publishing. The first afternoon/evening features two interactive writing lectures, while the second day offers opportunities for small break-out sessions and personalized feedback on

your

individual writing projects. Registration for the one-hour break-out sessions on Day 2 will close when the 30 openings are filled. Please register early so you are not disappointed.
Day 1 session: Open to all (RSVP required for catering purposes).
Day 2 session: Registration for the one-hour break-out sessions with either facilitator on Day 2 is limited to 2 or 3 people per session. Please register early via Eventbrite so you are not disappointed. Note: Day 2 will be held in The Summit Room, 2nd Floor, CAC.
Distinguished guests
Dr. Katya MacDonald, "Transforming your conference paper into a journal article."
MacDonald is a research facilitator at the University of Saskatchewan Library, supporting library faculty members' research, collaboration, and funding opportunities at all stages of the process. As academic writing coach Jo Van Every has noted, conference papers often serve as ideal first drafts of a journal article. Yet it can be challenging to find the time and set up a process for adapting conference papers to suit a journal. Identifying your audience and goals for your research can serve as building blocks for creating a plan and an article from a conference presentation. Drawing from academic writers' research and practice, this is an interactive session to discuss tips, processes, and challenges. By the end, you will have established your own building blocks and timeline, to facilitate the transformation of a conference presentation into a peer-reviewed article.
Dr. Robert Graves, "Read like a writer: Writing academic genres."
Graves is a professor in the Department of English and Film Studies, Director of Writing Across the Curriculum, and Associate Director of the Centre for Teaching and Learning at the University of Alberta. Critical reading of the kind of text you are writing generates knowledge of that genre. Equipped with that knowledge, you can make effective decisions about how to write and edit your manuscripts. In this presentation, we will identify some of the key aspects of research articles to build knowledge of the research article genre, and in the workshop sessions to follow, we will apply that knowledge to the draft manuscripts that you are currently writing.