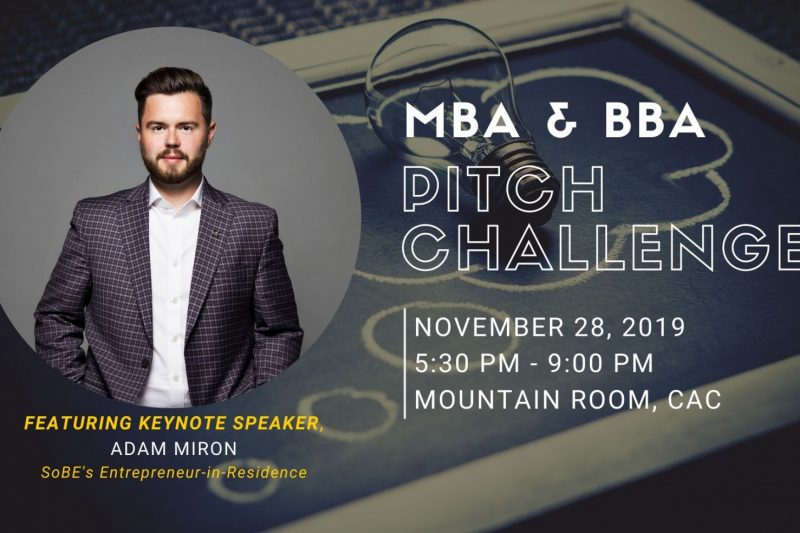 Using only five minutes, Master of Business Administration and Bachelor of Business Administration students pitch new venture ideas to a panel of experienced entrepreneurs from Kamloops and across Canada.
A keynote address will come from Adam Miron, who is the Entrepreneur-in-Residence for the School of Business and Economics. Among other things, he will speak to the importance of entrepreneurship and education.
Free refreshments will be provided.