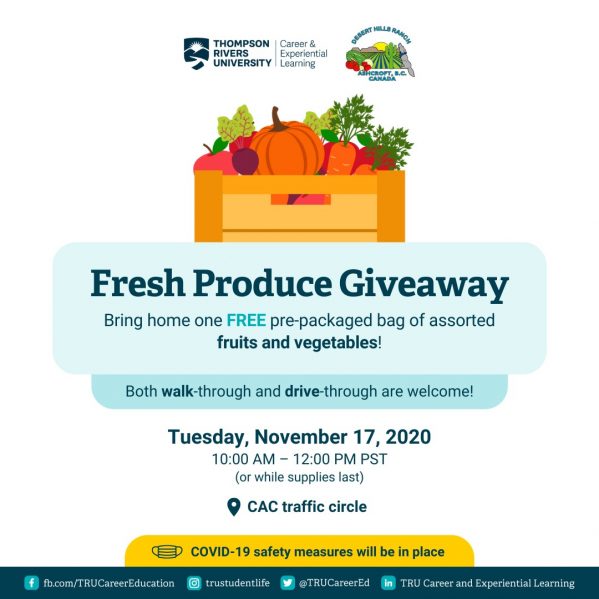 Career and Experiential Learning has partnered with Desert Hills Ranch to give FREE bags of fresh fruits and veggies to TRU students—we're talking potatoes, onions, apples and more!
The free bags of produce will be handed out at the traffic circle behind the Campus Activity Centre building.
In order to receive your free bag of produce please be sure to:
Wear a mask and stay six feet apart. No mask = no produce.
Bring your TRU campus card.
Remember each student is only allowed one bag of produce.