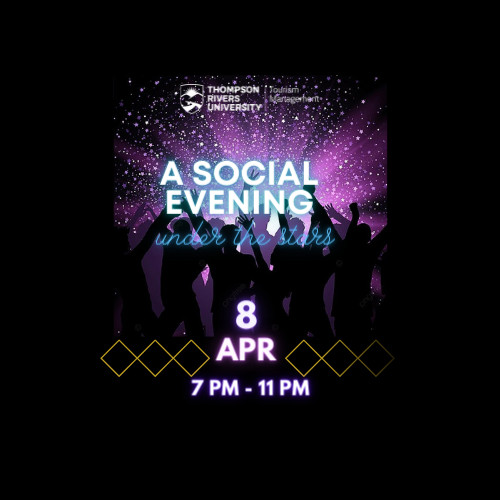 A Social Evening Under the Stars is presented by the Faculty of Tourism Event Logistics (EVNT3800) class and is open to all students, faculty and staff.
Join us for a fun evening of socializing, meeting new people and dancing. We will have games to play at your leisure, lounge areas to spend time chatting with others, and a DJ for dancing. Light snacks and a cash bar are provided.
DM the event team through Instagram (@asocialevening) or email jpallett@tru.ca for tickets.