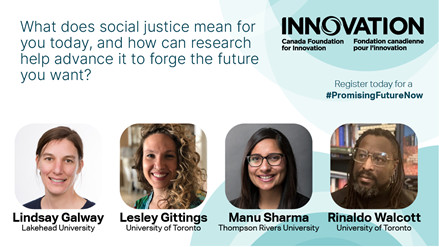 The Canada Foundation for Innovation (CFI) is hosting a panel entitled Demanding social justice for a more empathetic world. The panel, geared for young adults, will aim to answer the question: "What does social justice mean for you today, and how can research help advance it to forge the future you want?"
Four Canadian experts, including TRU's Dr. Manu Sharma (Faculty of Education and Social Work), will address this question by sharing their research in fields ranging from climate activism, social justice learning, queer and gender difference, and health and well-being.
This event takes place remotely. To register, click here.