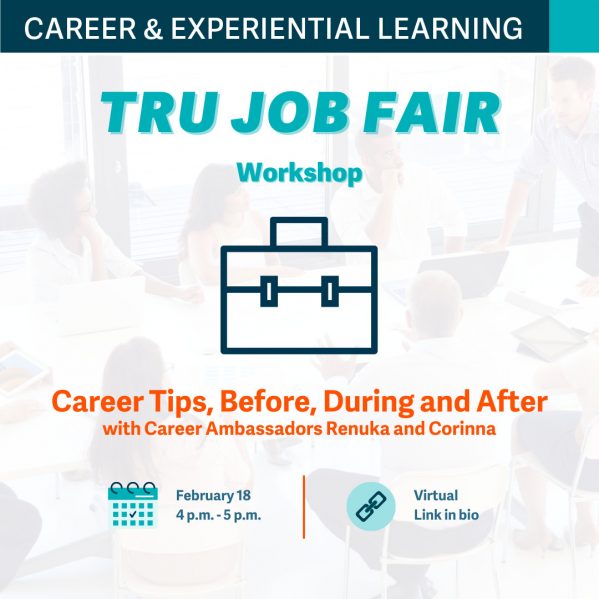 This event is part of the Job Fair preparation workshop series:
In this workshop, we will provide an overview of key practices that will prepare students for the upcoming job fair. From researching companies to networking to following up with employers, we will be discussing a variety of useful tips to help students to stand out in their interactions with employers.
Delivery: Virtually through Teams (Click this link to join)
To learn more about Job Fair and register to attend the March 2/3 event as a student, visit tru.ca/Jobfair.
Follow CEL and TRU Student Life on Facebook, Instagram and LinkedIn for more insights and information.