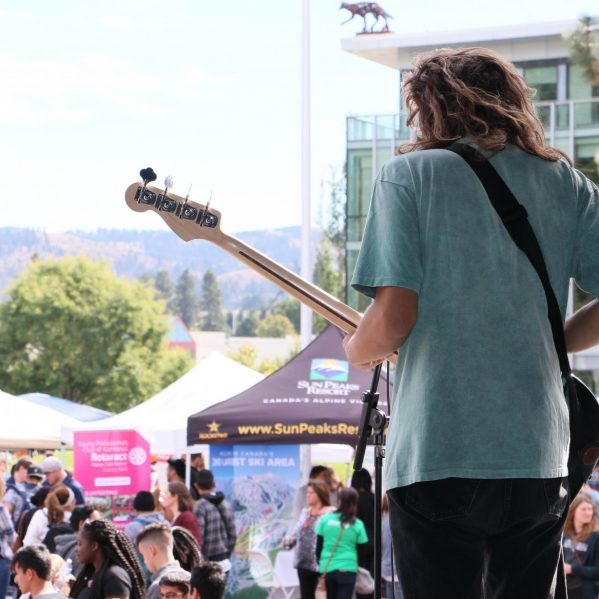 Don't miss out on TRU's largest outdoor festival.
Join 7,000 others by grabbing yourself a free BBQ lunch, playing some games and listening to live music. Visit the more than 100 booths in front of House of Learning, Campus Activity Centre, Arts and Education and the International Building for giveaways, games and contests.
Discover what makes TRU and Kamloops so great, and how you can fit in with both.
An event of this size would not be possible without the support of many including the TRU Students' Union as event hosts and organizers, TRU for the free BBQ food and fixin's, TRU faculty, staff, administrators and board members for stepping up as servers, and more than 100 on-campus and community group participants.