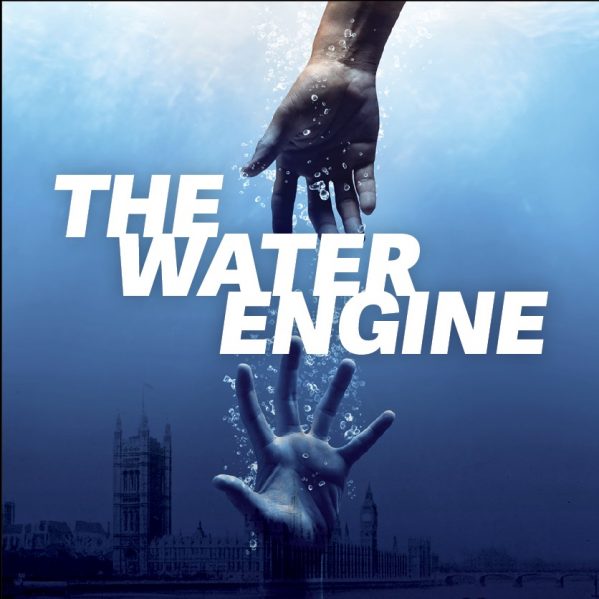 The TRU Actors Workshop Theatre (AWT) premiers the first show of their 2021/2022 season with The Water Engine by David Mamet, directed by Wesley Eccleston.
"The Water Engine is extraordinary! Mamet reinvents radio with his typical pointillistic brilliance, emotion and magic." -The New York Times
The Water Engine is a stage play within a radio play that spotlights the suppression of an alternative energy technology. The show takes place amid the COVID-19 pandemic. Any audience members wishing to attend a live performance must follow the guidelines set out by the TRU Actors Workshop Theatre.
Attendees will be required to provide proof of vaccination and photo ID at the door.
Anyone entering the theatre is required to wear a mask.
Please maintain physical distancing recommendations.
If an audience member needs to leave for whatever reason, they will not be allowed back into the theatre.
The Actors Workshop Theatre will also keep track of attendees to conduct contact tracing if necessary.
The Water Engine runs at the TRU Actors Workshop Theatre, located in the Old Main building at TRU, from Sept. 30 – Oct. 2 and Oct. 7 – 9. The doors for each show will open at 7 p.m. and the show will begin at 7:30 p.m. to allow for minimal crowding. There are only 50 seats available per show to comply with physical distancing and safety protocols.
Tickets are available now for $15 each (plus fees and taxes). Please click the 'Buy Tickets' link on our webpage or contact the TRU AWT box office at 250-377-6100 or visit us from Sept. 27 – Oct. 8 at the box office in Old Main, Monday to Friday from 11:30 a.m. – 2:30 p.m.
For more information on the Actors Workshop Theatre. please visit tru.ca/arts/departments/theatre.