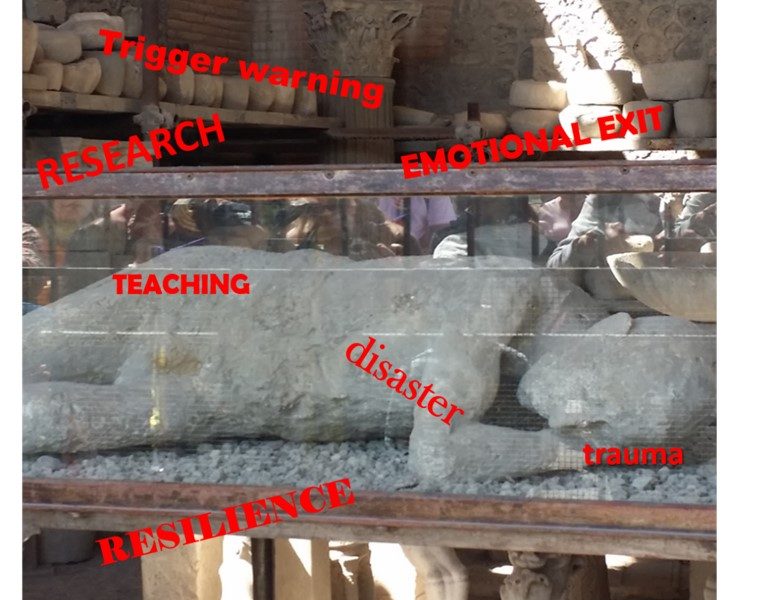 Dr. Annie St. John-Stark presents Memory, Identity and the Catastrophic: Problems and Debates in Research and Teaching in Historical Trauma and Catastrophe as part of the Arts Colloquium Series.
Abstract
Recent violent, catastrophic and traumatic events add to a contemporary claim that there are more such events than in the past, and that things are getting worse.
Historians wisely remind that the worse is relative, of course, but the existence of catastrophe and trauma in our ongoing and historic experience is real.
For scholars and university instructors and students, it is clear that university courses today will engage with content originating in trauma-producing events.
Students, scholars and instructors are situated in a society pervaded by catastrophe, trauma and disaster hype as well as real-time news of danger, brutality, and death.
Scholars are the experts in society-wide discourse surrounding horrific events.
Scholars are also the educators navigating content and pedagogy at the intersection of students and catastrophe.
Current and historic treatment of catastrophic events in art, private recollections, and in academic research across several disciplines point to a tangle of teachable content and academic analysis and interpretation.
This paper examines the challenges within the research of catastrophe and trauma, and those within the teaching of catastrophe and trauma in history.
I argue that scholarship and teaching in history-course content, and in fact across the liberal arts, must address the catastrophic within the past, and within the present.
Questions arise with such an argument, such as the why of teaching about catastrophe and trauma, and the perceived aim of such course content.
While we are unable to keep pace with the frequency of catastrophes and traumas in our present it is within our capacity to address their impact and contexts in teaching and in research.