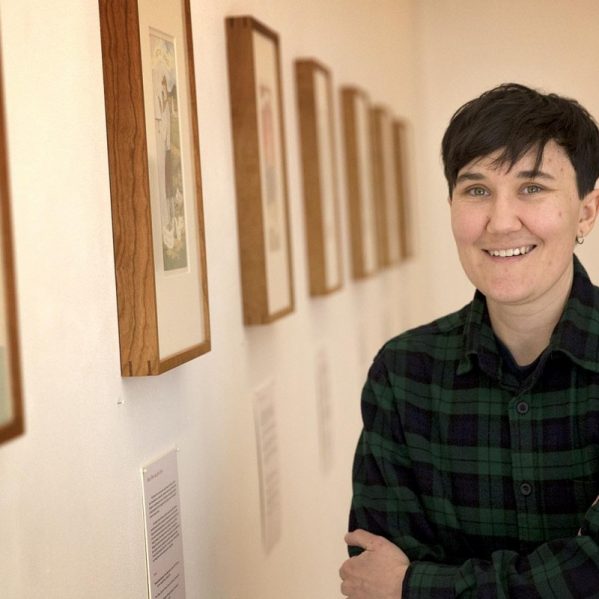 Ria Brodell (pronouns: they, them) is a non-binary, trans artist, educator and author based in Boston.
Their current body of work addresses issues of gender identity, sexuality, religion, and contemporary culture.
Brodell has had solo and group exhibitions throughout the United States and their work has been featured in The Guardian, ARTNews, The Boston Globe, New American Paintings and Art New England among other publications.
Brodell's book, Butch Heroes, was released in 2018 via MIT Press. Brodell is a part-time lecturer at the School of the Museum of Fine Arts at Tufts University in Boston, MA.
This lecture is presented by TRU's Faculty of visual arts department and the Kamloops Art Gallery.