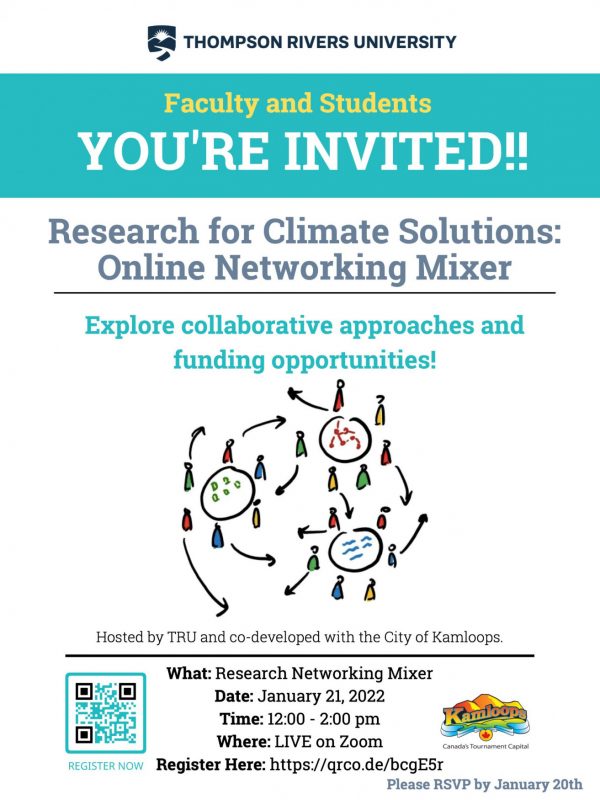 TRU and the City of Kamloops are collaborating to promote research on local solutions to reduce greenhouse gas emissions and enhance our community's resilience to the impacts of the climate crisis.
The virtual networking mixer features:
Three keynote speakers
Information on funding opportunities
An overview of the City's Community Climate Action Plan
Networking with potential mentors and research partners
Interactive breakout sessions on key climate action topics
A PDF will be provided, including the City's 8 Big Moves, following the event. All interested faculty and students are welcome.
The event takes place remotely via Zoom.
To join, please register by Thursday, Jan. 20 – https://qrco.de/bcgE5r