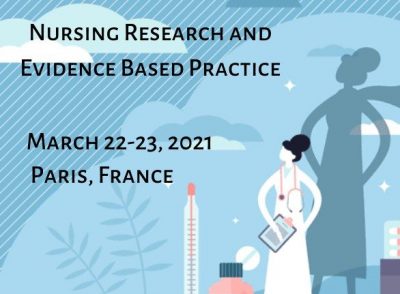 The 5th Nursing Research and Evidence-Based Practice Conference will be held March 22-23, 2021 in Paris, France.
This conference was designed to help nurses in both academic and clinical settings by discussing "trends, challenge and leadership in nursing research and evidence-based practice."
Offering 15 different scientific sessions with 105 sub-tracks, Nursing Research Conference 2021 offers global knowledge that addresses current issues and innovations in the field of Nursing.
Visit the Conference homepage for more information.
Register for the Conference here.