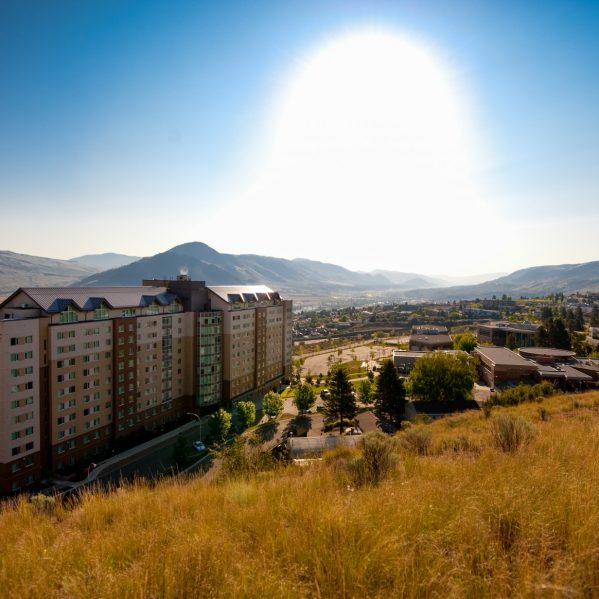 Campus is a safe place, but when it comes to safety and security, it never hurts to apply a little situational awareness and some preventive measures.
Download the TRU SAFE app. Receive real-time information on safety, security and emergency protocols.
Pay attention to your surroundings. Be aware of the world around you. If you're walking with headphones on, avoid having the volume up too high. Limit texting while you're on the move; that's a tripping hazard just waiting to happen!
Reduce cards in your wallet. There's no need to pack your SIN card or birth certificate with you. Limit the amount of cash you carry on a daily basis.
Use the buddy system. Avoid leaving items unattended. Ask a friend to look after your possessions, but don't assume that someone will watch your property.
Personalize your property. Grab a label maker and get to work! Accessorize your phone, computer and bag in a way that is uniquely you.
Secure your gear. Use passwords and encryptions for all devices.
Mind your baggage. If you're moving to campus residence, don't just wander away from your boxes or luggage. Ensure that everything is locked and labeled.
Avoid theft of your vehicle or from your vehicle. Be sure to lock unattended vehicles, use anti-theft devices and remove shopping bags, change, electronics or briefcases that are left out in the open.
Store your bicycle with ease. Bicycle racks are found in and around every building on campus. Be sure to bring your own cable tie or padlock. Look out for bicycle parking cages in the stairwells in Old Main, Arts and Education, Open Learning and Trades. Residence has separate secure bicycle storage.
To report suspicious activity or to receive assistance contact security any time: