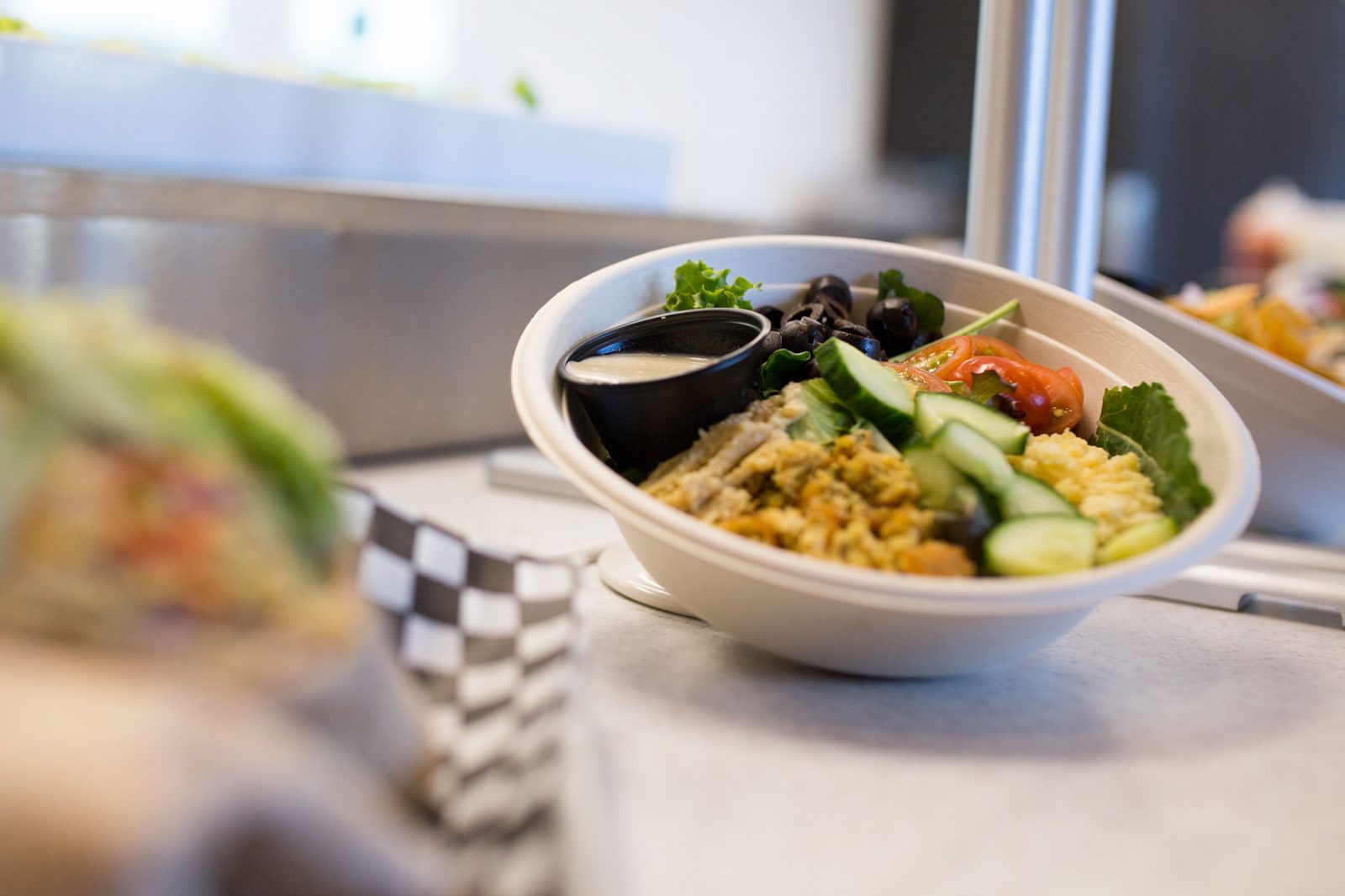 Welcome back to another exciting school year! Food Services has added more variety and flavours, expanded dietary offerings and updated locations, and we're making our campus greener. Below are some of the changes to look out for this fall.
Coming soon to The Den
The Den is currently closed for renovations. Re-opening very soon, the updated space will feature new dishes and campus favourites, including breakfast served Monday to Friday starting at 9 a.m. Follow us on Instagram for the latest information!
Urban Market adds new menu rotation
Check out Chopsticks at the Urban Market. This new rotating weekly menu is a build-your-own-stir-fry station, featuring rice, chow mein noodles, ginger chicken, spicy beef, sweet-and-sour pork and seasonal veggies. Republic of Spice, Medi Eats and Zoca will continue to be featured.
Start your morning at U&M Deli
Open at 8 a.m. Monday to Friday, The U&M Deli in Old Main is now serving breakfast. Pair a delicious breakfast sandwich, build-your-own yogurt parfait or muffin with TRU's very own HOWL coffee blend.
Reduce, reuse and earn free meals
Our new Eco-Container program in partnership with the Sustainability Office will offer reusable food containers at the Urban Market, the U&M Deli, the Workbench and International Café to cut down on disposable takeout container waste. Ask for your meal in a reusable eco-container, get a stamp card, return your used container at any participating location and get your card stamped—collect 10 stamps and get a free meal ($10 value before tax)!
Dining card benefits
Dining cards provide a simple, convenient way to eat on campus. New this year are monthly deals exclusive to dining cardholders. Check out the deals and all our dining card information on our main dining card page.
Bean Me Up closure
Bean Me Up, the Ken Lepin Building location also known as The Pod, will not be re-opening this year. A new food services outlet is under development in the Nursing and Population Health (NPH) building, opening in 2020.
Food Services looks forward to serving up great eats on campus. Follow us on Instagram to keep up with what's happening at all our locations. We welcome your feedback—send your comments to Food for U.