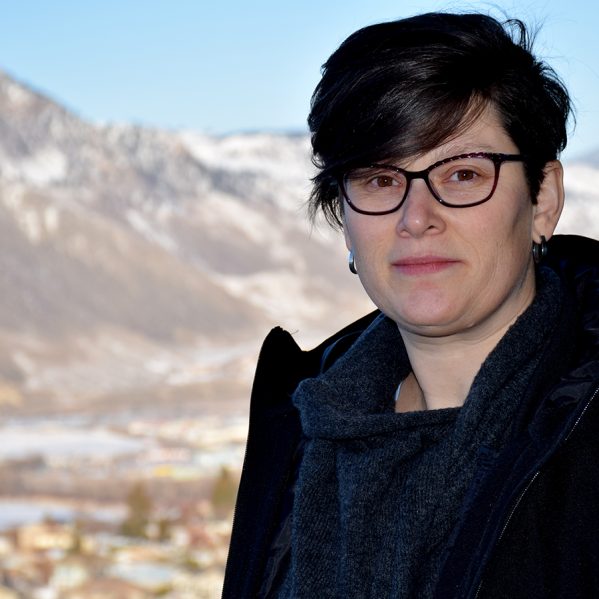 We've long been taught to believe that if more people registered to be organ donors, people would stop dying on the transplant list.
However, consent is only one piece of organ donation puzzle, and even with perfect consent, there could still be long waits, and death.
Dr. Lindsey McKay, will discuss the "other site," of the politics of organ donation Thursday, as part of the Arts Colloquium Series. McKay, a sociology lecturer, has published on the political economy of organ donation, and takes a macro approach to the study of the subject in Canada.
> Dr. Lindsey McKay on Organ donation and the other site of politics, Arts Colloquium Series, Feb. 28, 3:30-4:30pm, TRUSU Boardroom
> Up Next: Dr. Rochelle Stevenson on Intimate partner violence and animal abuse, Arts Colloquium Series, March 28, 3:30-4:30pm, TRUSU Boardroom
"The focus on consent is legitimately important, but consent is insufficient on its own," she said. The larger contributor is the small pool of people eligible to donate at death and the challenge of identifying those people.
McKay recognizes that her research might be controversial; her goal is to better educate the public, to improve public perception and knowledge about how organ transplant works, and to engage the public around questions of who should be included in the pool of potential donors.
There are more people with illnesses that will find them on the transplant list than there are people who will die in a way that allows them to be organ donors.
"In BC, one per cent of us are dying in ways that would make donation viable," she said. Donors are generally healthy, but die suddenly from cardiac arrest, or stroke, violence, overdose, or injury. Donors also must die in or near hospital in order for their organs to be preserved long enough for transplant.
Many of the deaths that lead to successful organ transplant, however, are preventable, and advancements in technology and education have done an excellent job at preventing them.
"We're saving our potential donors. We've got new programs for people to recognize a stroke, and from cardiac arrest," she said, adding that modern cars are safer, people are taking greater precautions when engaging in risky behaviours.
"When we focus solely on the issue of consent, we're missing the bigger issue," McKay said, referring to it as the "other site," and that is, who our donors are, and who they should or could be.
The goal is to raise awareness of a multi-faceted issue.
"The more we can connect the dots, the better, so that we can approach the public policy questions with greater perspective."
More information
Dr. Lindsey McKay, Lecturer
250-828-5208
lmckay@tru.ca