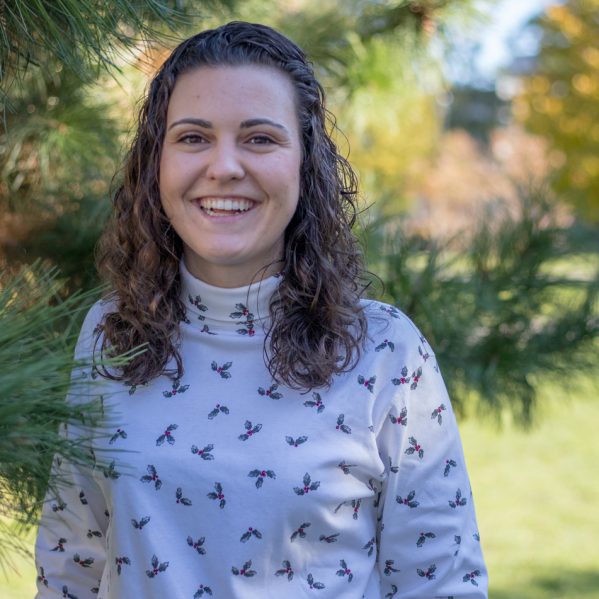 The holiday season can quickly become a blur of shopping and rushing around—when the spirit of the season is intended to be the season of giving.
Payton Comazzetto, a TRU Interdisciplinary Studies student, is bringing back the 'spirit of giving' through the second year of Brennan's Ugly Sweater Run, a charity run on December 2, 2018, in memory of her late brother Brennan. A boy who loved everything Christmas, Brennan was tragically killed by a drunk driver 19 years ago.
A class in giving back
Comazzetto's SERV 4000: Service Learning TRU class gets students working on service projects in the community, making a positive impact while getting class credit. Brennan's Ugly Sweater Run was a perfect fit for Comazzetto's class project since she had already organized it once.
The run raises money for the Kamloops Boys and Girls Club Power Start Program, which provides breakfast for at-risk youth in Kamloops schools. Last year's run was organized in two weeks and fundraised $7,500—enough to feed 30 kids breakfast for a year. Comazzetto was happily surprised by the response to last year's event and the impact the funds raised could have.
"I didn't really realize the extent of what I was doing last year and how many kids we would be able to feed," she said.
Planning an event of this size is a fantastic learning opportunity, something not lost on Comazzetto, who has learned a lot about herself and Kamloops through the connections she has made and the involvement of community members. Thanks to the success of last year's event, Comazzetto has secured more sponsors and donors. She hopes to have even more run participants this year.
"Something I have learned while planning these events is the importance of supporting the community, and how many people do support the community," she said.
Outside career goals
Comazzetto is enthusiastic about the mental health benefits of being active outside. She hopes to pursue a master's degree in counselling and go into adventure therapy, a non-traditional form of therapy where counselling professionals use the therapeutic properties of the outdoors to help people in different stages of life.
"Instead of sitting on a couch talking about your feelings, you are active outside," said Comazzetto. "An event like this one gets people outdoors, and in community with others—a great combination."
Don we now our ugly apparel
Anyone who wants to participate in Brennan's Ugly Sweater Run pays a minimum $10 donation, which will go directly towards the Boys and Girls Club.
To sign up for the run and to donate to the Kamloops Boys and Girls Club Power Start program, visit the event page.