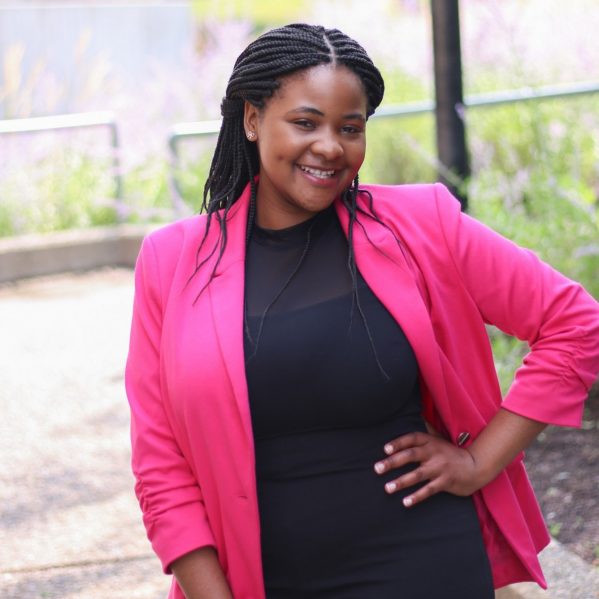 Third-year BBA student and Economics major Melody Tagarira is currently on her second co-op work term as an Events and Marketing assistant. She always wondered how other students heard about info sessions or job fairs. It wasn't until she decided to invest in her future by joining co-op that she discovered a whole new world of information and events.
Go to university they said; it will be fun they said! It seemed like a good idea at that time, and then you arrive on campus and realize that adulting is the order of the day. Paying bills, reading the news all on your own and taking care of your day-to-day living expenses and most of all, thinking about your future career. Lucky for you TRU is jam-packed full of resources to help navigate and essentially achieve that which you pursued higher education for: meaningful employment after convocation. Why not take advantage of all there is to offer?
Here are five reasons why every student to connect with CEL during their degree program.
It's FREE.
Do you know how much career-consulting companies are charging per hour to render the same services that TRU's highly qualified Career Counselor's offer? Neither do I, but I bet it's expensive. The journey to your dream career begins with having the intention, instinct and drive to steer your career as you please. Jumpstart your career path through expert help from the qualified team at the Career and Experiential Learning office.
Level up your networking skills.
Many students are new to campus and Kamloops. What better way to network and increase community connections by introducing yourself to employers that have relationships with the Career and Experiential Learning office? During my co-op work term this summer, my supervisor, Vincent Watson, always reminded me that "networking is not just about who you know, It is about who knows you in return." It's more than just being memorable; it's about being remembered for your positive energy, initiative and work ethic. CEL teaches you the etiquette of networking and helps you connect with professionals who offer informational interviews for your career development.
Career Connections.
Do you see other students working in places you wish you could work and wonder how they got there? Guess what? That could be you! TRU has a job board where student employment opportunities are posted. (Also, Career Connections can be found on the CEL website.) From general employment to full-time graduate positions to volunteer opportunities, Career Connections is your one-stop shop – and should be the first place to visit on your job search. Employers know that students are the employees of tomorrow and continuously recruit brilliant and driven individuals who actively seek out professional growth.
Experience, Reflect, Apply
CEL is the best place on campus to map out your professional pathway. Throughout my co-op work term, I've started to understand the misconceptions about the department. (It's not just all about Co-operative education you know!) Think of your entire academic experience as a puzzle, and Co-op being only one piece of the many experiential opportunities offered.
CED is more than resume support; the department focuses on career planning and self-discovery. Visit Career and Experiential Learning and speak to the Career Counsellors, honestly – whatever your thoughts and fears, likes and dislikes related to your future career or your current job. A little help will go a long way.
What you learn in the classroom can only take you so far. Take charge of your learning and development now. You will never regret preparing yourself for your post-convocation chapter.
Start Early. Plan your Career.
TRU Career and Experiential Learning team are here for you throughout your entire educational journey as well as post-convocation. Don't wait until your last semester. Start early. Start now. With Career Counselors, industry-specific events and job search resources, the career services team is here to get you ready for life after TRU. Remember not planning is also a plan, a plan to fail.
During my first year as a TRU student, I pretty much attended classes and then headed straight back to my apartment.
Boring right?
After picking up an application from the Career and Experiential Learning (CEL), my boring routine was upended by so many exciting opportunities.