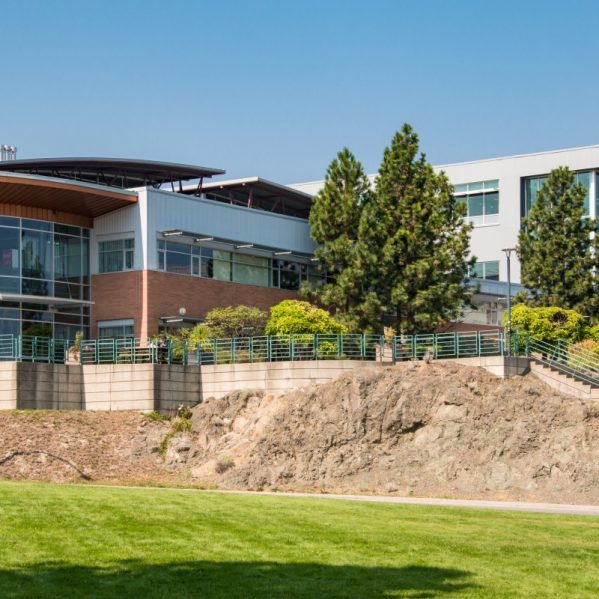 Ready or not, a new school year is upon us. We have rounded up some of the most exciting changes on campus so you can be in-the-know when you return to your studies.
1. Old Main gets a new beginning 🏫 : TRU's campus hub is in the process of undergoing renovations to the first and second floors. As the first of the classrooms open in September, you'll see a reinvented version of the Old Main you know, complete with colourful, modern layouts, new furniture and more windows for brighter and more comfortable spaces to study and learn. First-floor renovations will be finished for the start of classes, and the second floor is projected to be complete in March 2019.
2. Trades and technology programs get new digs 🛠: Under construction since February 2017, the brand new Industrial Training and Technology Centre (ITTC) is opening this fall next door to the Trades and Technology building (TT). The ITTC is a big achievement for the university—it's not only a beautiful new addition to campus, it will add 550 seats for new and existing trades programs.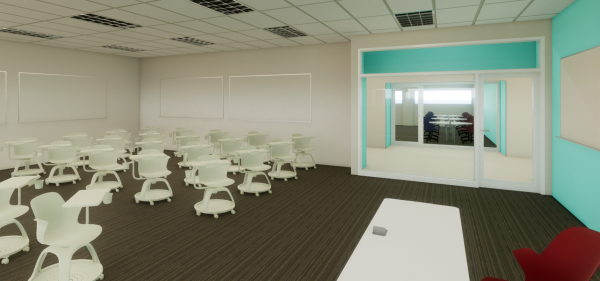 3. Fuel your studies 🍔🥑🍟☕: This fall you'll find expanded menus at almost every food service location on campus, including a variety of new vegan, vegetarian and gluten-free options. Also check out a TRU exclusive: a new brand of coffee called Howl—locally roasted, organic, fair trade and only available at TRU.
4. Campus goes straw-less ♻: In order to contribute to the many initiatives to reduce waste on campus, TRU Food Services will no longer be supplying single-use plastic drinking straws on campus. Alternative options such as paper straws and cups that do not require a straw will be offered instead.
5. New season of Live at TRU! 🎻🎤: One of the longest- running events on campus, the Live at TRU! music series is 41 years old and counting. These free, one-hour live music performances start Sept. 20 in the Alumni Theatre with the acoustic, chamber-folk sounds of singer/songwriter Raine Hamilton from Winnipeg.

6. The future of nursing 🏥: If you've noticed the road closure at College Drive, you've seen the site of TRU's next state-of-the-art learning facility, the Nursing and Population Health (NPH) building. Construction can't come fast enough for students in nursing and healthcare programs at TRU, who look forward to moving into their own dedicated classrooms and labs with all the newest tech. The NPH is an amazing investment in future students' learning and is projected to open in January 2020. Right now, you'll see continuous flow augers digging the foundations, which is a new technology to drastically reduce construction noise—very important for a building next door to the Library 😉.
7. Support our theatre students' fall production 🎭: The Actors Workshop Theatre has a
production of She Kills Monsters this October. If a combination of 90s pop culture references, homicidal fairies and ogres sound like your cup of tea, then make sure to check out and support this student-run production!
There is always something new happening at TRU, so get excited for a new semester, and welcome back!