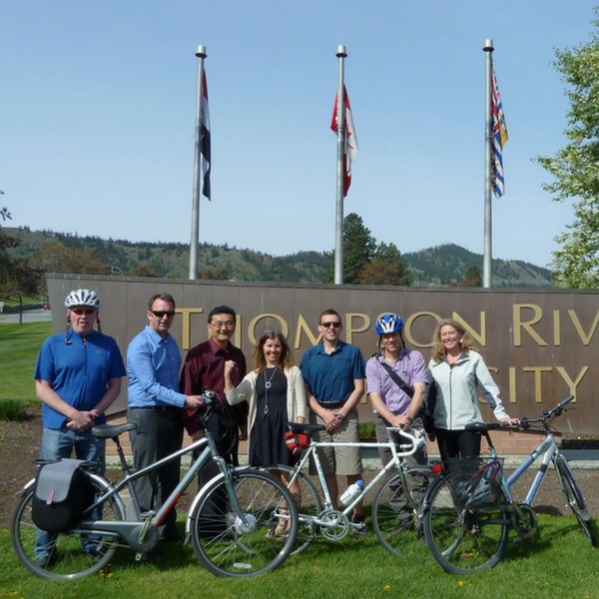 Join us June 3 – 9, 2018 for a friendly challenge between TRU students, faculty and staff. By commuting to work sustainably by walking, biking, carpooling, car sharing, public transit….or any other way besides driving alone!
There are many prizes to be won! As part of the Bike to Work Week and Commuter Challenge TRU is giving away an E-bike to one lucky winner! Register for one or both of the events and you will be entered into the contest, as well you will receive one entry for each day you participate in the events. This contest is open to all TRU students, faculty and staff. The more days you bike to work or sustainably commute to work (Commuter Challenge) the better chance you have to win!
Share your photos and stories of your commute with us on social media using #TRUCommuter. We look forward to seeing how you commute sustainably this week! 🙂
Register for the Commuter Challenge here.
Join in the conversation on our Facebook event here.
For more information or any questions contact Melina Smith at mesmith@tru.ca.