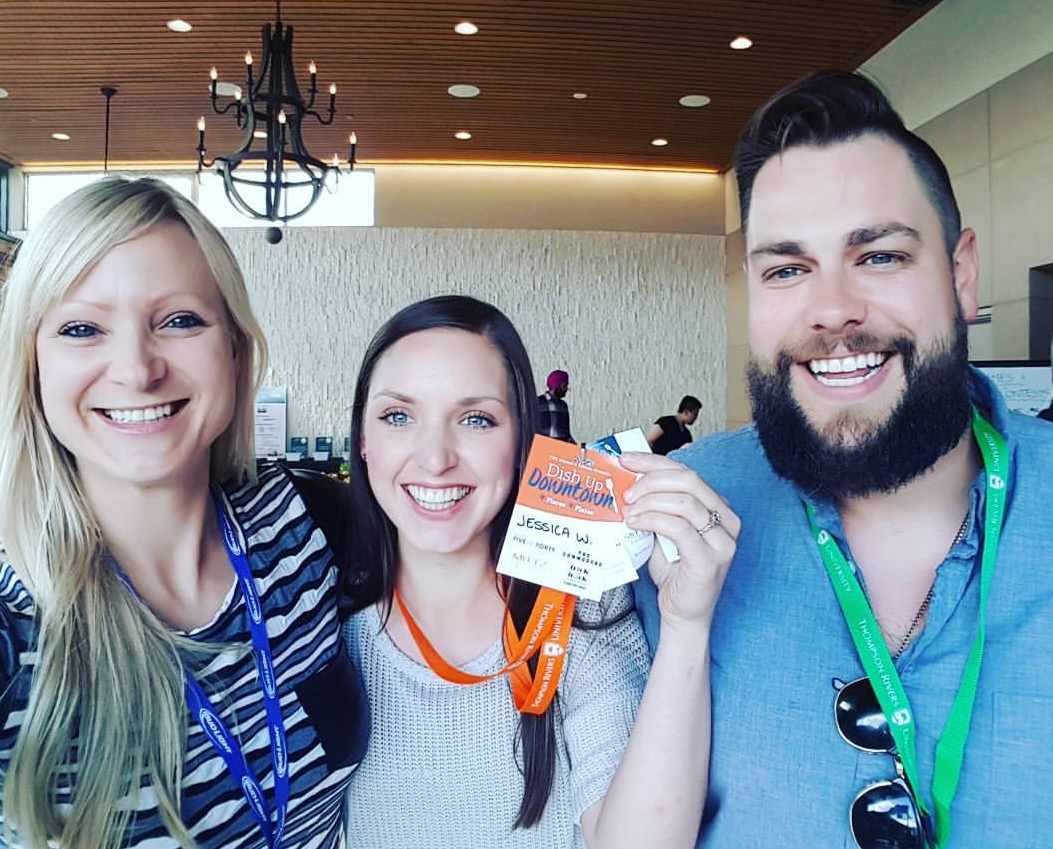 The TRU Alumni and Friends team have been cooking up something special to replace the annual golf tournament that ran as their largest fundraiser for more than 20 years.
Dish Up Downtown debuted in 2017 as a culinary walking tour featuring select eateries in downtown Kamloops. The event succeeded in raising money for the Alumni Endowment Fund, providing educational opportunities for students.
So what can guests expect at this year's event on Wednesday, April 18, which promises to be bigger and better than ever?
An opening reception at the Kamloops Art Gallery starts the evening at 6 p.m. Guests will be assigned their culinary walking team at this time. To ensure each restaurant can provide the highest quality service, the groups can be no larger than 30 people. Each group will have a walking host who ensures they get to their assigned destinations as planned. At 6:30 p.m., the groups will embark on their culinary journey, travelling to their first assigned locale.
This year's participating restaurants are The Commodore, Mittz Kitchen, Terra Restaurant, and Caffe Motivo. Chefs have been working together to create exclusive dishes that complement one another and will please any palate. Each stop will include a host to describe the dish they are tasting and why it was chosen. Teams will rotate through the three eateries in rotations of 35 minutes each.
The evening finishes with all groups returning to the art gallery to enjoy a famed dessert selection from Caffe Motivo. The closing reception also includes music, beverages, silent auction and games with great prizes before guests can claim a taxi voucher if needed for a ride home.
Participants of Dish Up Downtown can expect to taste the very best dish offered by each restaurant at an affordable price. Who knows, you may end up finding your new favourite food or eatery.
Funds raised from this event go to the Alumni Endowment Fund, which started 21 years ago and now provides eight students per year with awards totalling more than $7,000. The strength of the TRU Alumni and Friends have grown this fund as a group; we have impacted the lives of students and created  sustainable awards that continue to grow with the generosity of an accumulated effort of community, sponsors and businesses.
Tickets are limited for this event so be sure to get yours soon. Tickets are $100 each or $175 for two.