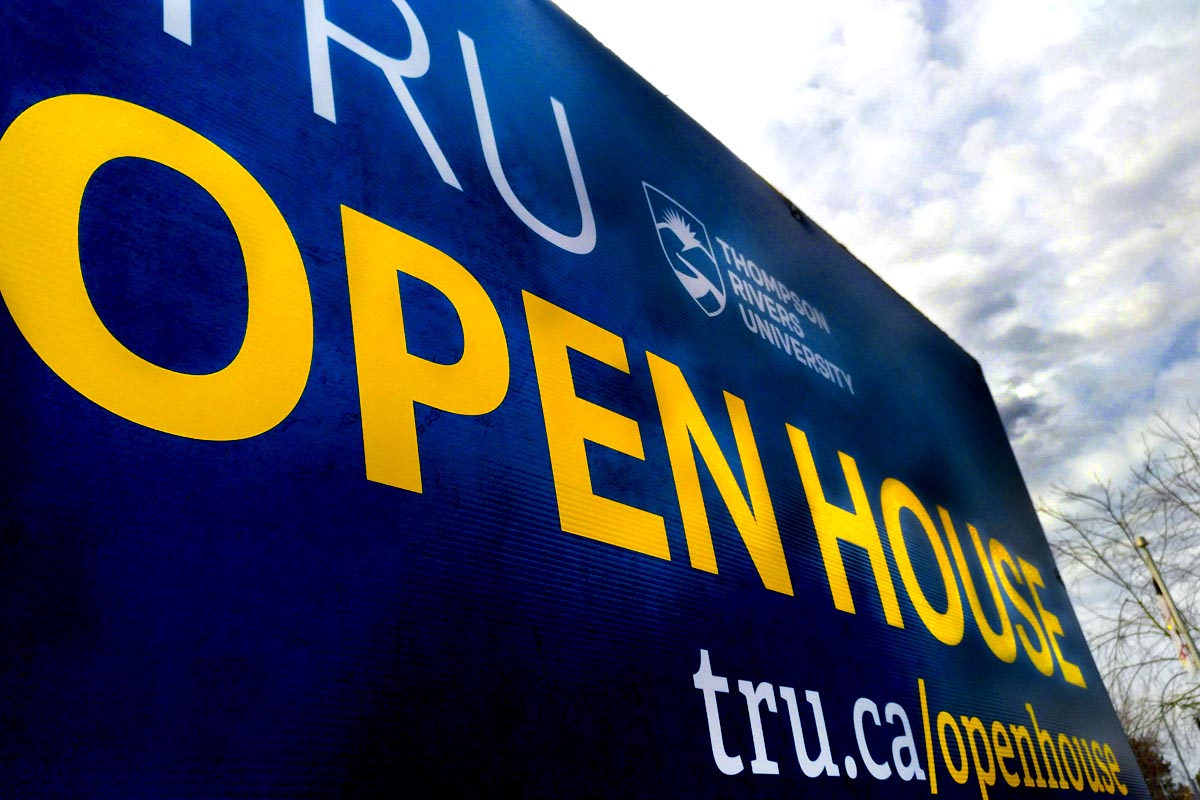 Just like the promise of grass and flowers, TRU's Spring Open House is just around the corner on Saturday, March 24.
Geared toward future students, the open house is a day where they can discover how TRU can help them realize their potential. They can tour the campus, get details about  programs, meet current students, faculty and advisors, enjoy a BBQ lunch and more.
As one of the university's biggest showcase events, Spring Open House is expected to draw at least 500 people.
Open House has come a long way from when it consisted of one or two people at an information table in Old Main. Manager of New Students Kyri Alves stopped by Radio NL for a chat with Talk to the Experts host Paul Graham to explain what to expect at Open House and to deconstruct the world of student recruitment.
For your convenience, the conversation is below and split into smaller pieces.
---
Clip 1 — 7:01 — Future Students department explained, academic advising, attend university with an open mind

http://inside.tru.ca/wp-content/uploads/2018/03/Talk-to-the-Experts-S-Open-House-clip-1.mp3
---
Clip 2 — 6:52 — Education exposes you to opportunities, Open House, who Open House is for

http://inside.tru.ca/wp-content/uploads/2018/03/Talk-to-the-Experts-S-Open-House-clip-2.mp3
---
Clip 3 — 7:23 — What to expect at Open House, Open House resource fair, students talking to other students

http://inside.tru.ca/wp-content/uploads/2018/03/Talk-to-the-Expers-S-Open-House-clip3.mp3
---
Clip 4 — 6:28 — Student recruitment explained, recruiting strategies, what questions future students ask

http://inside.tru.ca/wp-content/uploads/2018/03/Talk-to-the-Experts-S-Open-House-clip-4.mp3
---
Clip 5 — 4:20 — Ambassadors for Kamloops, the extras students can expect at TRU, Open House info and contacting the Future Students department

http://inside.tru.ca/wp-content/uploads/2018/03/Talk-to-the-Experts-S-Open-House-clip-5.mp3
---