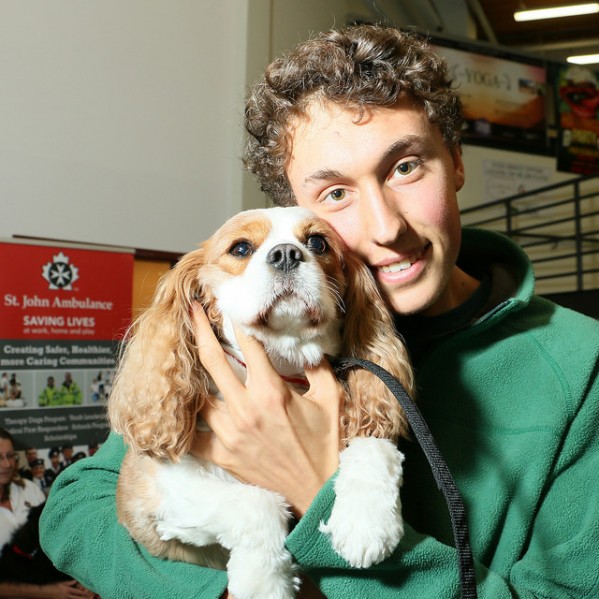 Balancing the challenges of university life takes effort. From major issues like finances and relationships to daily struggles with concepts, deadlines and exams, being a student is a test of your ability to cope with stress. Devoting precious hours to your physical and mental health may seem counterproductive when your assignments are piling up; but handling stress is the key to success, and wellness won't wait for a rainy day.
The TRU Wellness Centre (OM1479) offers support, resources, free classes and workshops and a quiet place to relax and focus on your health. From stress relief to nutrition, sleep to tobacco cessation, the Wellness Centre provides information and next steps to help you improve your mental and physical wellbeing.
Drop in to a weekly wellness class—free to all TRU students, as well as staff and faculty—including Wellness Breaks, Mindfulness Meditation, Belly Dancing and the new program Mindfulness Through Art, or stop by for a quick pick-me-up at Therapy Thursdays: For the Love of Dogs (10am to 2pm on Student Street, through to the exam period).
Make time for mental health
We all know the importance of physical health, of getting enough sleep, good nutrition and exercise, and TRU offers a lot of options to stay active, eat well and relax. Another essential part of taking care of yourself is mental health. Especially around exams and winter holidays, when anxiety, stress or even the lack of sunlight can wear you down, give yourself a break. Try a mindfulness class or a meditative activity like yoga or tai chi, or the breathing exercises at A Taste of Wellness.
"The Wellness Centre is a place for students and employees to catch a few minutes of quiet time, have a cup of tea and learn about staying healthy," says Wellness Coordinator Chelsea Corsi. "Everyone deserves to feel healthy, alive, and vibrant, so make sure to honor your health by taking the time for yourself." Students, staff and faculty can book a free, one-on-one appointment with Chelsea to discuss health and wellness issues such as stress, sexual health, substance abuse, or work-life balance.
Did you know that nine percent of TRU students surveyed in the 2013 National College Health Assessment were diagnosed or treated by a professional for depression in the last 12 months? If you or someone you know is struggling with mental illness, you don't have to suffer in silence. The first step is talking to someone and asking for help. Make an appointment with a trained counsellor at TRU Counselling Services (OM1631), or visit the Wellness Centre's Getting Help page for more resources on and off campus.
Bust stress at exam time
Look for stress-busting activities from the Wellness Centre and Library over the pre-exam and exam periods. Give your brain a break from studying and relieve your stress with a healthy snack, a board game, crafts or puzzle, a massage, or a cuddle with the St. John Ambulance therapy dogs.
Make time for wellness and you'll find yourself getting more out of student life without it taking so much out of you.
TRU Wellness Centre (OM1479)
Chelsea Corsi, Wellness Coordinator
Website: tru.ca/wellness
Tel: 250-828-5010

TRU Counselling Services (OM1631)
Website: tru.ca/counselling
Tel: 250-828-5023