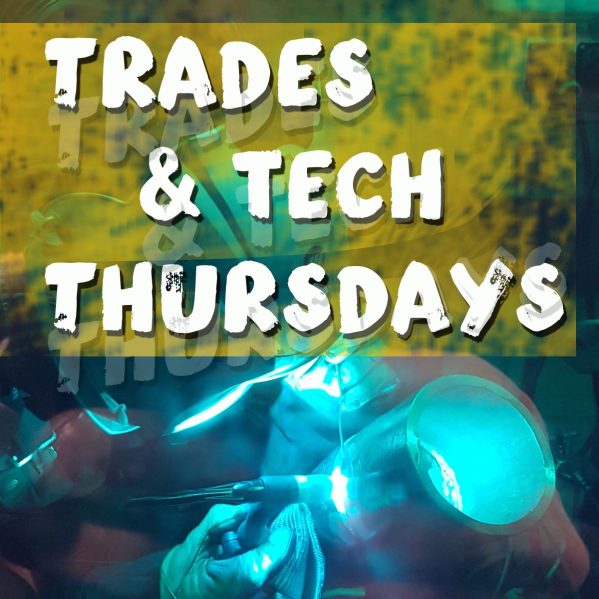 From automotive to welding, learn more about Foundation programs, Women in Trades and Red Seal apprenticeships. Discover career options and industries with strong futures.
Tours start at 7 p.m. from the lobby of the Trades and Technology building.
If you are curious, come out. If you have questions, bring them. If you think you even might be interested, get the details you need to be sure.
Bring a buddy or two, everyone is welcome.
Trades workers are in high demand and TRU's programs give you state-of-the-art training. We can jumpstart your career in mechanics, carpentry, electrical, gas fitting, horticulture, instrumentation, plumbing/pipefitting or welding. Or consider moving into management with a bachelor's degree in technology or in trades and technology leadership.