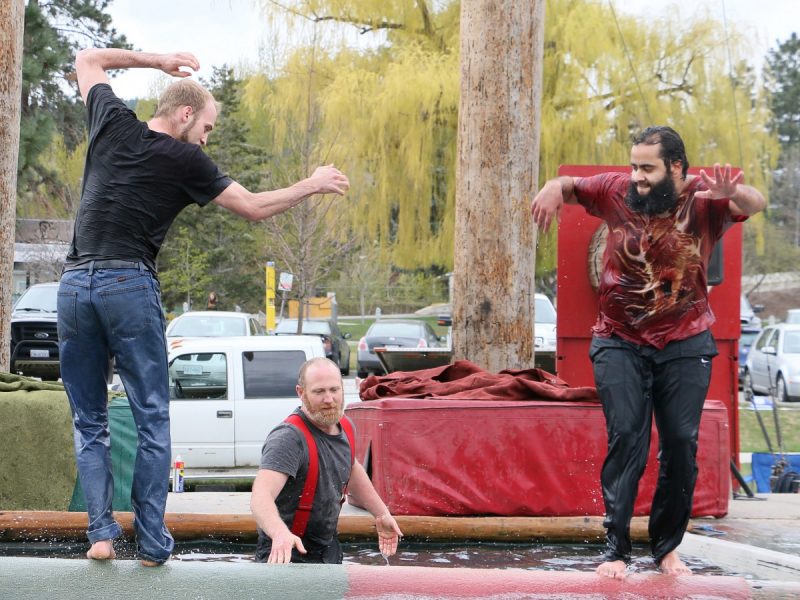 Try your hand at a variety of skills that were once part of BC's forestry industry.
Try balancing on a log that's rolling in water.
Using a two-person hand-saw isn't as easy as it looks.
Using specialized equipment, climb an upright log as fast as you can.
Throw an oversized axe at a wooden bullseye target.
Dress up like an old-time lumberjack or lumberjill.