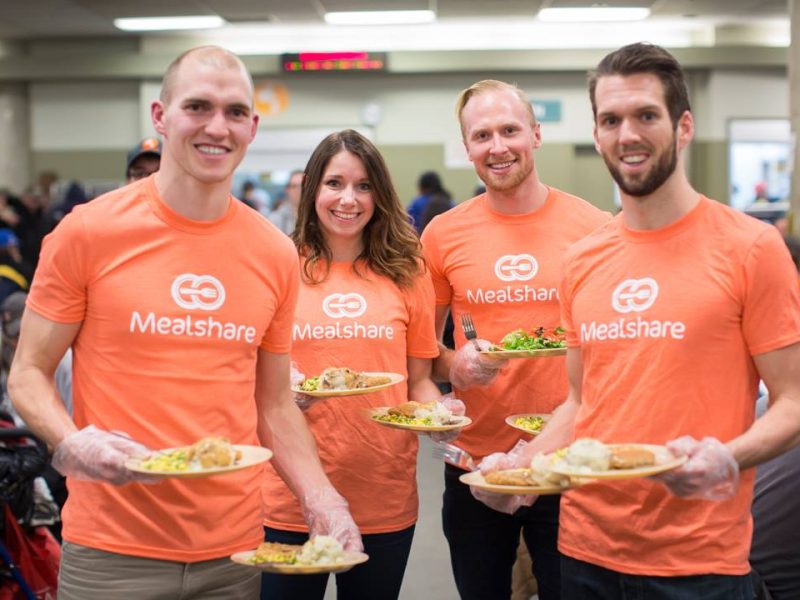 This event is powered by TRU Generator and Kamloops Innovation
Learn more about Mealshare, a Canadian business based on the buy one, give one model and started four years ago by young entrepreneurs Andrew Hall and Jeremy Bryant. The two are on a mission to address food security issues among this country's youth.
This event will be an interactive question and answer along with an opportunity to network with other social entrepreneurs. Gain some insight, pick up tips be inspired.
Backstory
In the spring of 2013, Andrew and Jeremy were lucky enough to be working for multinational consulting and accounting firms. They felt fortunate about their circumstances, but realized not everyone was as lucky.
Then they learned that eight million Canadians dine out every single day, while over one million youth are food insecure. They didn't see this as a reason to feel guilty, but as an amazing opportunity. That's when they had an idea.
What if those eight million people, could help all those youth? What if we could turn dining out into helping out? Mealshare is doing just that, and has served 1, 471, 851 meals to date.
Mealshare is a social enterprise committed to creating a world where it's easier to share with those in need, and every child and youth is fed as a result. They work with local restaurants to provide select items on their menu as a Mealshare item — when you buy one of those meals, a meal is given to someone else in need.
They will chat briefly about their founders story, their experience as entrepreneurs, some lessons, and what's ahead for them as they continue to grow across the country, and then be ready to answer your questions and engage in dialogue about their journey into social entrepreneurship.
This is a great opportunity for students to network with young social entrepreneurs, ask questions, and get inspired.
Snacks will be provided. Please register in advance.