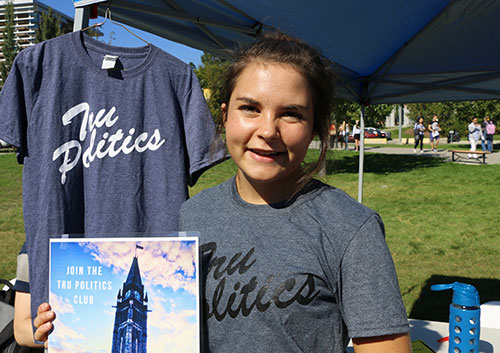 Looking for a way to get plugged into the campus community? Joining a campus club is a good way to do that and with more than 90 clubs to choose from, there's at least one or two for you.
Clubs are a great way to get to know other students, faculty, learn about your field of study, ethnicity, politics, religion and more.
Clubs can also be a way to gain experience in a variety of areas and situations, whether that's creating and coordinating an event, being part of the executive, general volunteering and more.
More than 40 clubs and community organizations will set up and available to talk to you about the activities and events they have planned for the upcoming year.