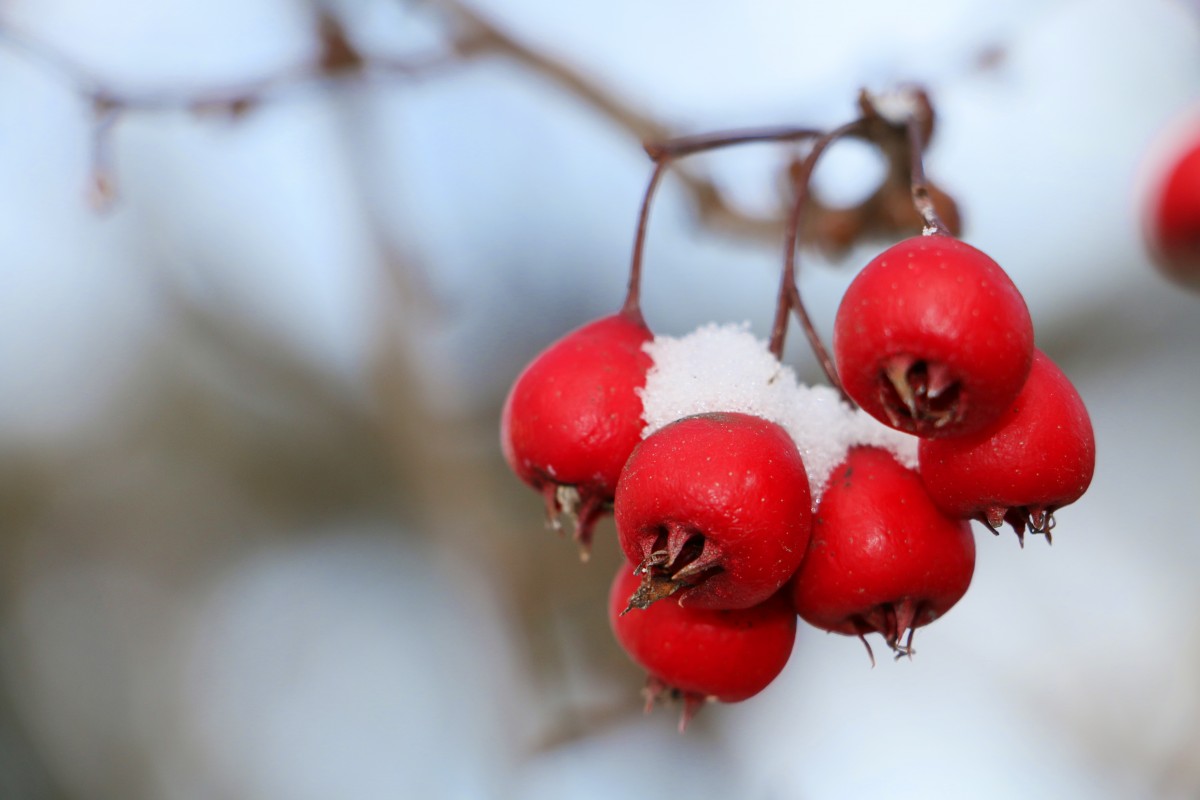 The holiday season wouldn't be complete without delicious recipes to share with your loved ones. Our very own sous chef, Mike Stanchfield, has put together some amazing side dishes to serve up this holiday season. Check out the recipes below. Your family and friends will wonder if you have been secretly taking cooking classes.
Brussels sprouts with bacon, walnuts and pomegranate seeds
Ingredients

6 cups brussels sprouts, cleaned, trimmed and halved
3 thick cut strips of bacon, chopped (about ½ inch thick)
3 tablespoons olive oil
salt and pepper
3/4 cups pomegranate seeds
balsamic vinegar
Directions
1. Preheat oven to 375°F and toss the brussels sprouts with bacon, olive oil, salt and pepper. Roast for about 45 minutes, or until they are cooked through and are caramelized and crisped.
2. Toss the roasted sprouts with the pomegranate seeds and drizzle with balsamic vinegar.
This recipe is easy to make and will leave your friends and family wanting seconds.
Mashed butternut squash
Ingredients
2 medium butternut squash, halved and seeded
4 teaspoons butter
4 teaspoons brown sugar
salt and pepper
4 sprigs of fresh thyme (stems removed)
Directions
1. Preheat oven to 400°F.
2. Place the butternut squash halves on a large baking sheet with flesh side up. Place 1 teaspoon of butter in the middle of each squash and sprinkle brown sugar and thyme over each half. Season with salt and black pepper and roast for 50-60 minutes, until the insides are fork-tender.
3. Let them cool slightly, and using a fork, remove the insides into a bowl. Pour all the sugar and butter into the bowl, mash up and enjoy.
This modern take on the classic mashed potatoes will simply dazzle your guests.
Maple ginger roasted vegetables with pecans
Ingredients
1 1/2 cups pecans
4 medium carrots, peeled and sliced (about 1/4-inch thick)
2 large parsnips, peeled and sliced (about 1/4-inch thick)
1 medium head cauliflower, cut into 1-inch florets
1 small butternut squash (peeled, seeded and cut into 1-inch cubes)
1 pound brussels sprouts (halved)
1/2 cup olive oil
1/4 teaspoon nutmeg
salt and pepper
2 tablespoons minced ginger
1/3 cup real maple syrup
Directions
1. Preheat the oven to 425°F. Spread the pecans in a pie plate and toast until fragrant, about 6 minutes. Let cool.
2. In a large bowl, toss the carrots, parsnips, cauliflower, squash and brussels sprouts with the olive oil and nutmeg. Season generously with salt and pepper. Spread the vegetables on two large, rimmed baking sheets and roast for 30 minutes, until the vegetables begin to brown. Scatter the pecans and ginger over the vegetables and drizzle with the maple syrup and toss well.
3. Continue to roast the vegetables for 25 minutes longer, until they are tender and golden. Scrape the vegetables into a bowl and serve hot or at room temperature.
Pro tip:
Make this dish ahead of time. The roasted vegetables can be kept at room temperature for up to two hours before serving. This is a great recipe if you are looking to save time when your guests arrive.
May your holidays be merry and bright, and filled with delicious food.
Happy holidays from the TRU Food Services team!
TRU Food Services welcomes your feedback and looks forward to working with all members of the TRU community to improve the overall dining experience. Send your comments to foodservicesfeedback@tru.ca