Posted on: May 25, 2018
University is a time to explore, discover and to even question what you believe in and what got you to where you are.
That's part of the story Benjamin Froese will share during his valedictorian speech during the Faculty of Arts convocation ceremony on June 8.
"I think it's good to be challenged in our beliefs, whatever those beliefs might be," said the sociology major, who also minored in philosophy. "Being challenged can help you look deeper and ask, 'Why is it that I believe what I believe?' "
See below for Froese's valedictorian address
The Newsroom caught up Froese and asked him to share some thoughts and insights from his time at TRU. What follows is part of that conversation.
What's your advice for new students?

"Biggest thing would be two words: Get involved. There are so many opportunities to get involved whether through TRUSU clubs or other opportunities. Your course work is important, but to fully experience the university experience, you need to do a lot more than just going to class, getting your assignments and your tests done, getting a degree and starting life."
How have you changed since your first day at TRU?

"I've become a lot more comfortable talking with people and forming friendships with people from different backgrounds—different cultural backgrounds, different religious backgrounds, people of different ages and people who have different perspectives. We can learn and grow a lot when we do that and we can learn a lot from each person, especially if we're open to engaging with people who are different from us."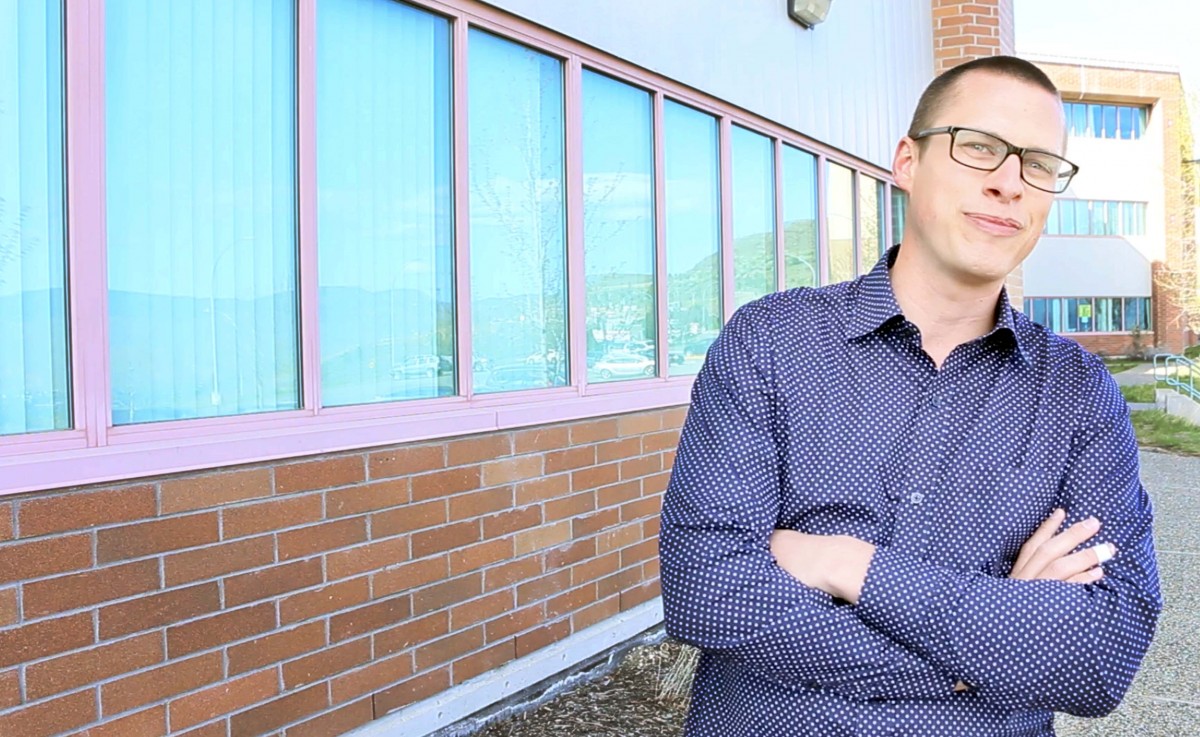 You did two work study terms with the Orientation and Transitions department and part of that time was spent in Student Street approaching random students and making small talk. What's your advice for going up and talking to people you don't know?

"The first time you do it is the hardest time, but once you start doing it, it becomes easier and you get over that hurdle. You might be nervous talking to strangers, but remember, they're just as nervous to talk to you because they don't know who you are. They might be thinking, 'Is this some sort of sale pitch? What's going on here?' Something to consider: the other person may be more nervous to talk to you than you are to them."
Students hear that it's a good idea to talk to faculty members, whether to ask for clarification or simply to have a conversation. What are your thoughts on that?

"Professors are here for us and they want to see us succeed; they want to help us out, to help us learn. Students, if you're struggling in your classes, don't be afraid to ask for help.

"It is worth it to build a bit of a relationship with your professors. I ended up getting a teaching assistant position in my last semester out of the friendships I developed with my professors in the sociology and anthropology department. They knew who I was and knew that I was engaged in studying sociology and that I'd be a good person for the job. We can learn a lot from our professors, so it's worth it to put in the extra effort and to try and get that connection."
Are there any additional encouragements you'd give to new students?

"I encourage students to get the most out of your courses—seek to get the most out of them—and learn as much as you can. Don't just try to get a good mark. Getting a good mark is important, but in the end, you're here to get an education and I think that's something important to consider. When you go through your education, you should be excited about it and be able to tell your friends, 'These are all the things that I learned.' And if you can't do that, then that's problematic."
How have the arts courses made you a better person?

"They've helped my critical thinking skills and helped me to be more empathetic and understanding to where other people are coming from and that comes out of the philosophy and sociology courses. In sociology you look at how someone's gender, race, ethnicity, cultural background, their socio-economic status—all these things—shape a person's life."
Watch Froese's valedictorian address