Posted on: December 21, 2017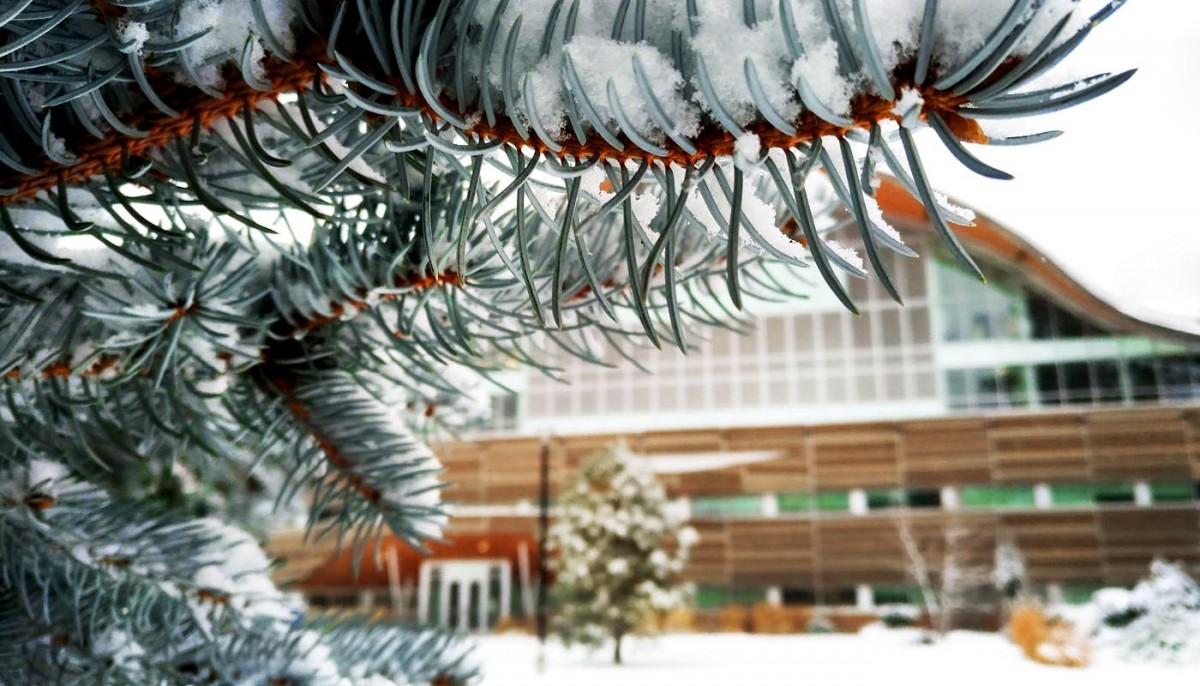 The Arts Colloquium Series is back for the winter semester with another roster of TRU faculty members speaking on a range of topics.
Organized and presented by the Faculty of Arts, the lectures are held Thursdays, 4:30–5:30 p.m. in the TRU Students' Union Lecture Hall. Note: For the Feb. 8 lecture the room is still to be confirmed.
Informal, free and open to everyone, presenters discuss an aspect of their research or on something else they're interested in.
"The best part about the series has to be the enthusiastic exchange of ideas among the attendees and the continuing conversations and joint projects born from the talks," said series co-organizer Jenna Woodrow.
Organizers welcome presentations from all faculties and schools, with last semester not only featuring Faculty of Arts members, but also a presentation from a member in the School of Nursing and from the Faculty of Law.
"The ACS mandate is to foment collegiality and foster interdisciplinary research and exchange at TRU," said Woodrow. "Now in its ninth year, ACS has become a vibrant event where faculty, students, and the general public gather to exchange new ideas and support one another's research projects."
What follows is the schedule for winter 2018. Watch for more details as they become available.
Schedule
Jan. 25—George Johnson, English
Lecture title: Peace Pledge: the Challenges of Scripting History for the Big Screen.
Interests: Late-Victorian and Edwardian and modernist British literature; psychoanalytic and psychological approaches to literature; literary biography; creative writing, including picture books, stage plays and screenplays
Feb. 8—Don Lawrence, Visual arts
Lecture title: TBA
Interests: drawing, photography, sculpture, exploring the meeting place of urban and wilderness culture, camera obscura, pinhole photography
March 1—Heather Price, Canada Research Chair Culture and Communities: Children and the Law, Faculty of Arts
Lecture title: Memories as Evidence in the Justice System
Interests: integrity of the legal system as it relates to the role of children and their participation in it, child witnesses, children's memory, investigative interviewing of children and evaluations of children's credibility
March 15—Gloria Ramirez, Education
Lecture title: TBA
Interests: children's biliteracy and bilingual development; the mechanisms facilitating the transfer of skills across languages; identifying reliable reading assessment tools and effective language and literacy teaching strategies for minority groups or vulnerable populations such as English language learners, First Nations students, and children and youth from disadvantaged backgrounds; examining innovative (for example, digital technology) and culturally-sensitive approaches to revitalize Aboriginal languages, which includes working with Aboriginal elders
March 29—Karen Hoffman, English
Lecture title: What is Going to Happen Next: A Literary Reading and Q&A.
Interests: creative writing, contemporary Canadian literature
April 12—Alejandro Campos-Garcia, Sociology
Lecture title: Unfriendly Relations between Races, Civilizations and Nations
Interests: Politics of anti-racism, human rights politics, post colonial studies, global studies, sociology of knowledge, cultural sociology, community based research