Posted on: October 27, 2017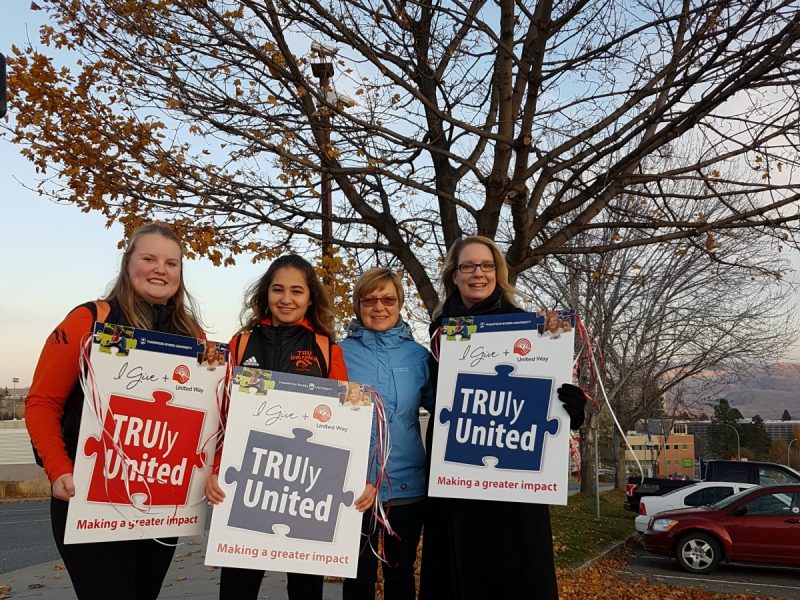 Dear Colleagues,
Thousands of people in this region have faced intense challenges in the past year. If there was one solace throughout the months of hardship, it's that the spirit of helping others grew and spread.
In spring floods and summer wildfires, neighbours stepped in to help neighbours, and thousands of volunteers and organizations came forward to assist, including the Thompson Nicola Cariboo United Way. TRU joined in the effort to help. People like Vice-President Advancement Christopher Seguin gave their all to ensure those displaced thousands were met with a safe place to sleep, a warm meal and a comforting smile.
This has been a year where we've seen devastation up close. Even now, there are families still recovering from loss, and communities looking at how they will rebuild. It's also been a year when we had the chance to step up and do something for others right in our own backyards.
That spirit of giving and community is a huge part of TRU and we should all be proud of the role the university played. But we shouldn't stop there.
Now we have an opportunity to help even more people through our annual TRUly United campaign in partnership with the Thompson Nicola Cariboo United Way, which makes a big impact in 10 communities in this region by investing in the programs and initiatives of 34 organizations.
Each year we prove that in just 19 days—Oct. 30 to Nov. 17—we can change people's lives.
Last year, we set a goal to raise $175,000, and instead we brought in $192,320. We did it with raffles, 50/50 draws, lunches and WolfPack games. With employee donations of all kinds and sizes.
We know we can keep doing better. That's why this year, we've set a goal of $200,000.
The Kelson Group has generously stepped up again, to make TRUly United even greater. The company has offered to triple donations from new donors or past donors who increase their gifts on matching days—watch for tripling opportunities throughout the campaign. For payroll deduction givers, that means a donation of $5 per pay period grows from $130 per year to $390.
Pledge forms will be available from your department champion, or you can donate online.
Our assistance through TRUly United supports programs like the United Way Rent Bank, which gives loans to families so they don't end up living on the streets. It supports the Clearwater Trails program, which gives people of all ages a way to get healthy and rejuvenate their bodies and minds. It supports the mentorship and relationship-building nurtured by Big Brothers and Sisters, which has an amazing impact for children and youth.
On top of that, some donations are directed to student scholarships and bursaries. More than 1,600 students benefitted from last year's drive.
There is so much good that comes from our collaboration with the United Way. Our region needs us now more than ever. Please do what you can to help.
Sincerely,
Alan Shaver
President and Vice-Chancellor