Posted on: October 20, 2017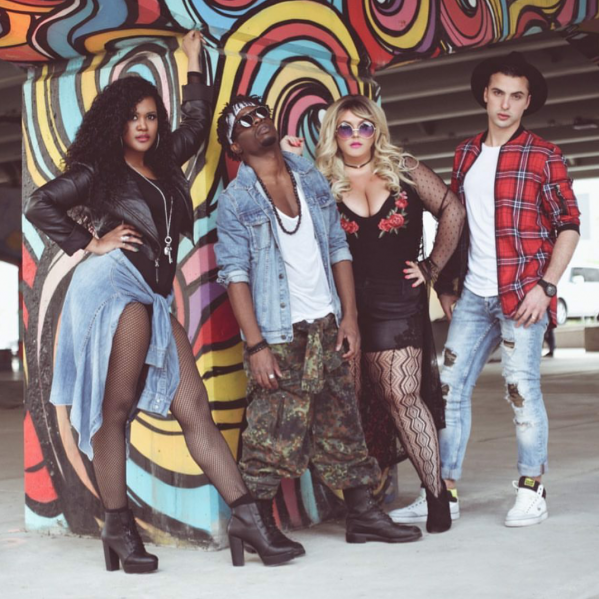 Toronto-based pop and R&B group rIVerse is touring Kamloops during the first week of November. Their visit includes performing live on campus.
They've been described as having powerhouse vocals, clever songwriting, slick beats and stellar harmonies and smooth dance steps.
Each member — Dizz, Khadija, Zak and Monroe — has their own story to tell, but the overarching message of the group is one of self-acceptance, being true to who you are and living your life to the fullest. The diversity of the group fuels their mission.
They aim to deliver classic, feel-good songs that immediately give their audience joy and a sense of purpose no matter who they are or where they're from. Their main message is that you can rise above life's challenges and come out as a winner!
Join us for their free live show on Thursday, Nov. 2 from noon until 1:00 p.m. in the TRU Clock Tower Alumni Theatre.
The group is promoting themes of equity and diversity and inclusion while visiting the university and several local K-12 schools over the course of a few days.
Their first TRU class visit is to Dr. Tracy Penny Light's Gender, Sexuality, and History in Film class, sharing their thoughts on gender and sexuality in the media today.
rIVerse will also be performing at the Marion Schilling elementary school, R.L. Clemitson Elementary school and then ending their time in Kamloops at the TRUFA Equity fundraising Caribbean dinner at Southwest Community Church on Nov. 4.
Visit their website to learn more about their feel-good music and positive message—download their latest album Glad To Meet You 2.0 for free, stream on Spotify or download directly from ReverbNation.
You can pre-order a signed CD and pick it up at one of their shows in Kamloops!