Posted on: October 16, 2017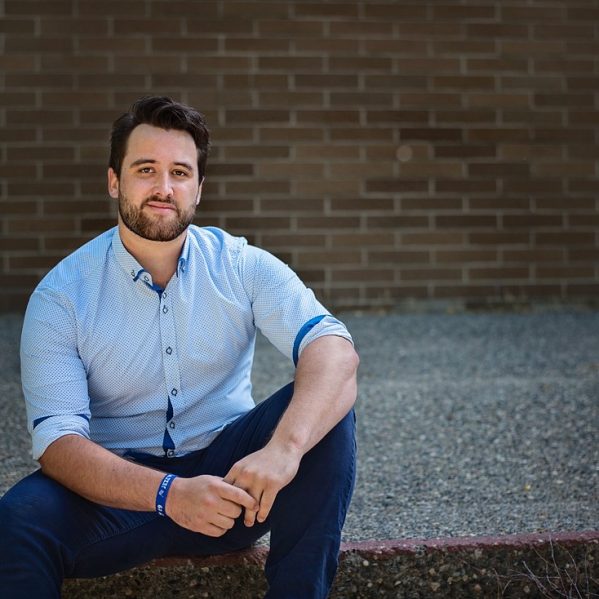 During his time as a co-op student with Career Education, Cole Weber documented his experiences through co-operative education in a three-part series Cole's Notes: one student's journey through co-operative education.
Part one: the job search
With a vast amount of domestic and international competition, you need to find a way to stand out of the crowd and secure a co-op position. With my first co-op work term, I was fortunate to secure an excellent marketing and communications role, but it did not happen without a lot of effort, preparation and patience.
Communicate with your coordinator
Often overlooked–and yet a very important part of the co-op experience–communication with your co-op coordinator is essential.  I'm not saying you have to meet every second day or even every week, but keep those communication lines open and consistent. Your coordinators are there to help and they WANT to help, but you also have to help yourself by committing to the process. They will never play favorites, but if an awesome job opening comes up, who do you they recommend? The person who shows initiative and communicates or the person they never see or hear from?
Apply EVERYWHERE
When it comes to the job search, an open mind is key. When entering your first work term with very little relevant experience, you may not get your dream co-op position. That's just the cold, hard truth. I stepped into to the co-op program with a very narrow view of what I wanted to do, but eventually became open to many more possibilities, which resulted in more opportunities.
When I say everywhere, I don't just mean an array jobs or industries. Flexibility on the geographic location of your co-op work term will open up so many more opportunities because if you are willing to relocate, the amount of jobs that fit into your search increases exponentially. Moving can be intimidating, and feel like a very big commitment, but one thing to remember is that these co-op positions are temporary, so there is an end in sight.
Specialize and use creativity
Ask yourself. How do I set my application apart from everyone else? Remember, during the application process, you are just a piece of paper in the eyes of the employer. You have to find a way to set yourself apart from the other pieces of paper. The best way to achieve that is to specialize your resume, and apply a bit of creativity for your cover letter. In other words, don't just look up a template on Google and base it off that—because that is what everyone else is doing. Find a way to appeal to that specific employer by using similar writing styles as their website or job posting, and adding in relevant information in a way that will set you apart from other applicants. A splash of color or a photograph can also be a welcomed addition.
Prepare, Prepare, Prepare.
This might seem obvious, but you would be amazed at how many stories I've heard about applicants that just weren't prepared for interviews. So allow me to emphasize: PREPARE FOR YOUR INTERVIEWS! The best way to be natural, relaxed and confident in an interview is to be knowledgeable of both the job, and the organization. Follow their social media channels, check out their website, look for them in the news and read executive biographies.  I was asked during an interview if I followed the department's social media accounts, and if so, what their last two posts were. I had spent time on their Twitter feed before my interview so I was able to answer that question with ease.
Another thing to consider is during the interview process, bring to the table something that other interviewees may not have thought of bringing. For my current job as a marketing and communications strategist, I brought a simple, five page marketing plan for the department. It showed that I was enthusiastic and experienced, and highlighted my interest and intention to bring in an outside perspective and fresh new ideas, which ultimately contributed to me beating out some very qualified candidates.
BONUS: Take all that research, and prepare some questions—at the end of the interview, keep the conversation going with some thoughtful inquiries into their business goals and initiatives.
The job search can be a very difficult and sometimes discouraging process. Remain optimistic because you are doing the right thing by joining co-op.
Refer to the website for more information on Career Education.