Posted on: October 10, 2017
So you've finally decided to discover Thompson Rivers University. Maybe you've seen our colorful campus Instagram feed, full of pictures of big, blue cloudless skies; cute grazing deer; sleek modern architecture; and rolling green hills. Maybe you've heard all about our 140+ on-campus programs and 60 Open Learning programs to choose from. Maybe you've seen videos of the hundreds of fun events we hold every year. Whatever the reason, it's no wonder nearly 26,000 students choose to study with TRU. We're excited that our next student could be you.
It's about time you came for a visit. Our Open House on Saturday, October 21st, 2017 is the perfect place to start. We'll have over 50 booths, displays, and information sessions and tours. Now is the time to discover all that you can be at TRU.
Wondering what you need to bring? Don't worry, we have you covered. Check out this list of nine things that will make your experience at the TRU Open House just that much better.
1. Your Appetite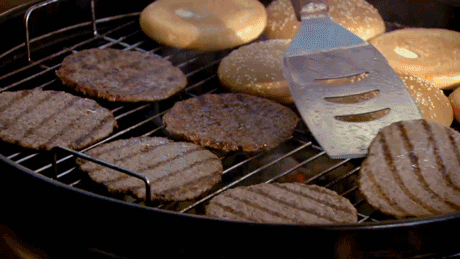 There's a free BBQ lunch for all students attending Open House!
2. Phone/Camera
With a campus as gorgeous as TRU is, you're going to want to snap some photos. There will be tons of Instagram-able moments during Open House, so make sure you have room on your phone for lots of new pictures or bring along a separate camera. For ideas to suit your aesthetic, check out our Instagram feed @thompsonriversu or browse #mytru to see photo inspiration from our students. Did we mention that we have our own Snapchat geo-filters? Pick one of our frames, strike a pose on our "teletubby hills," and send it to your friends to let them know you're at TRU's Open House—we know they'll wish they were here too!
3. Water Bottle
Sustainability is important to us. Hydration is also important to us. Open House day is a big day, and you don't want to let a dry throat distract you from all of the fun. Make sure you quench your thirst by bringing along a water bottle, or pick up a TRU branded bottle as a souvenir at the Bookstore. Take advantage of one of our six sustainable water bottle refill stations located in almost every building on campus.
4. List of Questions
You have questions and we have answers. During your campus tour and info sessions you will have the opportunity to spend time with current students, admissions counselors and faculty. Before you arrive at the Open House, sit down and write a list of questions you might have about our programs, housing, financial aid, study abroad—anything that you might be curious about. We encourage you to reach out to us and ask questions, so remember to bring your list with you to Open House so that you don't forget anything that you might want to know about life at TRU!
5. Notebook/Recorder
Fair warning: you're going to be getting a lot of useful information at Open House. There will be oodles of presentations for you to choose from about topics like study abroad or co-op, faculty tours and even a helpful "Money Matters" presentation about financing your education. It's natural to feel a bit overloaded with facts. Feel free to bring along a notebook or voice recorder to ensure you don't miss a thing
6. Sense of Adventure
Open House is FUN! There is so much to see and do. While we will be there with you every step of the way during the tours and presentations, we also encourage you to bring your sense of adventure and explore on your own! Check out our sleek study spaces in the TRUSU building, browse the stacks in both of our libraries and smell the flowers in our Horticulture Gardens. And because no explorer is complete without a way to navigate their new territory, click here to download a campus map.
There's a lot to do off-campus, too. Right next door to TRU is the Tournament Capital Centre (or TCC, as most people refer to it) which features Olympic sized swimming pools, an indoor track, a state-of-the-art gym and a five metre diving board. Campus is also surrounded by a plethora of amenities including grocery stores, malls, restaurants, a rock climbing gym and even a brand-new trampoline park!
Curious about what else Kamloops has to offer? Click to watch the video we made to share the beautiful city we call home.
7. Comfortable Shoes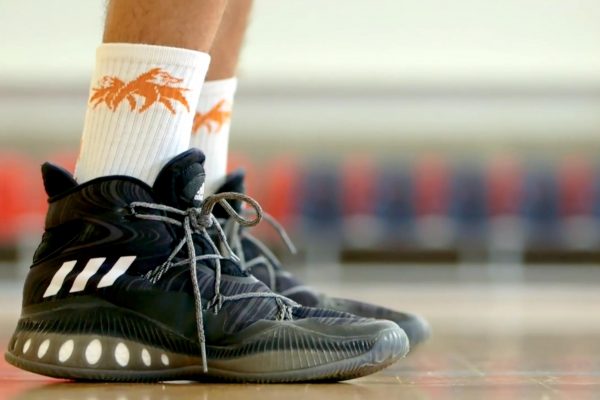 Wearing comfortable shoes is key to enjoying your Open House experience. Walking is a big part of Open House day as you'll be taking tours of campus as well as browsing the resource fair. Wear a comfortable pair of shoes that you don't mind walking and standing in for several hours. You might also want to pack a pair of athletic footwear—the backyard of our TRU campus is Kenna Cartwright Park, BC's largest municipal park boasting an extensive network of hiking trails and stunning panoramic views of the whole city. After Open House is over it will be the perfect viewpoint to climb to as you reflect on the day's events.
8. Weather-Appropriate Clothing
October in Kamloops is beautiful, and especially so on our TRU campus. However, as you're admiring the red and orange foliage decorating our tree tops you might want to make sure you stay warm and dry. Kamloops' average temperature is 9°C in October, so be sure to dress appropriately. Since Kamloops is a semi-arid desert we don't receive much rain, but check the weather forecast just in case.
Fun fact: At TRU it's more likely that you'll use your shades more than your umbrella. With 316 days of sunshine Kamloops is one of the sunniest cities in the province! Remember to come back and visit us in the summer if you like hot weather—Kamloops has the most days over 30°C in the whole country.
9. Your Best Cheering Voice
Last but certainly not least, make sure to bring your loudest, proudest cheering voice to support the Wolfpack! Students registered for Open House receive free entry into the TRU Wolfpack games on Open House night. There will be men's basketball, women's and men's soccer and women's and men's volleyball for you to choose from. Kick back and relax in the stands while you watch our talented Wolfpack athletes perform on the field and the court. Who knows? Maybe you'll even meet a friend or two while you're cheering the team on…and maybe one of those friends will be Wolfie, the Wolfpack mascot!
You're all set!
Bring these nine things and you're bound to have a great time. Open House is the perfect opportunity to learn more about our inclusive environment, explore our unique educational opportunities, and see for yourself what life at TRU is actually like.
As a bonus for preparing for Open House, register early and be entered to win one of two $250 Best Buy gift cards!
Can't make it to our Open House on October 21st? No worries! Scroll down to watch our video tour of campus and Kamloops.