Posted on: September 8, 2017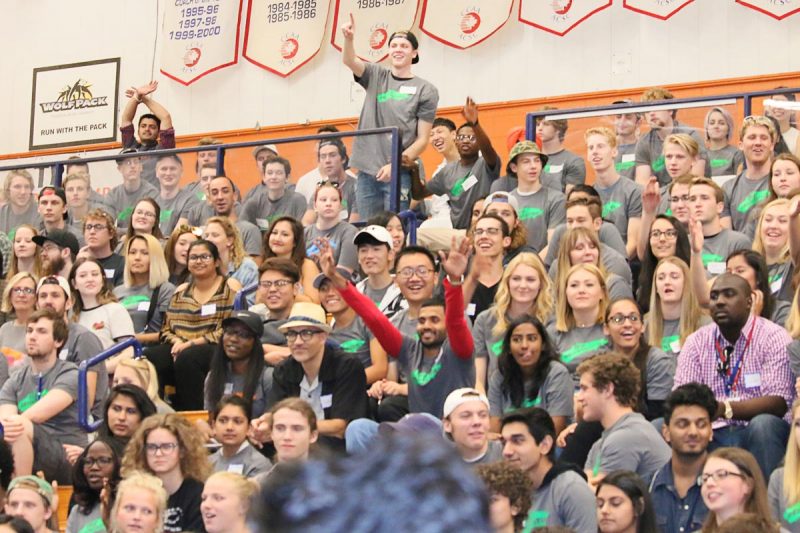 Fall Orientation was another success, with hundreds taking up the university's offer to experience campus one day before the start of classes.
"We haven't had a chance to go over our attendance forms yet, but we had 860 register for the event and then had extra people show up, so I am sure we were over 980," said Orientation Coordinator Julie Taylor.
Orientation took place on Tuesday, Sept. 5 for new TRU students. Many were straight out of high school, and others were international students, had transferred from another college/university or were returning to school after some time away.
Things started at 9 a.m. with the new arrivals connecting with a student leader and peers at various locations around campus. During that time, students met some of their faculty and learned more about the academic expectations required of them. Games and other icebreaking activities were planned, with the Faculty of Arts having students do a scavenger hunt around campus.
Then it was off to the TRU Welcome Ceremony held in the gym. A pep rally of sorts, students were treated to a scaled-down, mock Convocation ceremony, complete with different campus officials dressed in Convocation regalia. They heard speeches and an Aboriginal blessing and watched Aboriginal dancers and routines performed by the WolfPack cheer squad.
The day wrapped up with a free BBQ held on the Campus Greens outside of Old Main. There, students ate hamburgers and hot dogs, milled about and socialized or took in various activities, such as a water-balloon relay, toilet-paper mummy race, donut-eating race and a human-sized foosball game.