Posted on: September 1, 2017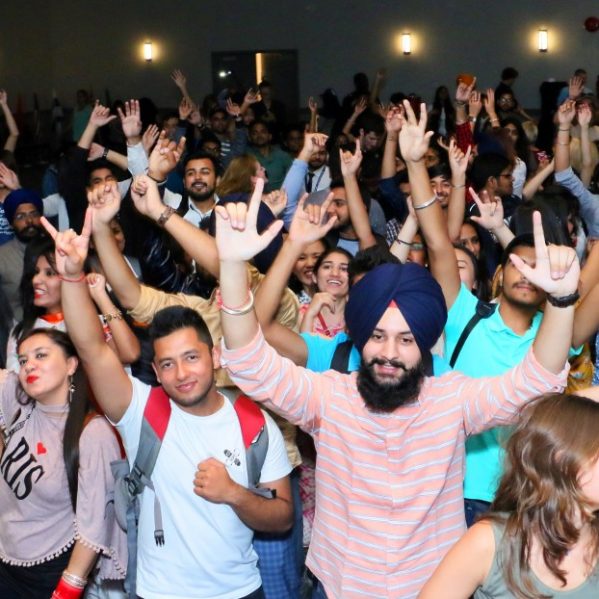 The last week of August was anything but quiet ones for TRU's international division known as TRU World.
From Monday to Friday, more than 700 new international students attended activities as part of their week of orientation, where they got acquainted with campus, our services and some of the highlights of living in Kamloops.
They met with academic advisors to ensure their courses were in order, met representatives from their areas of study, went on campus tours and attended to personal matters like setting up bank accounts and cell phones. They toured downtown Kamloops, attended the mid-week Farmers Market, watched a movie outside, experienced the choreography of the RCMP musical ride and took in the sounds of Music in the Park.
An afternoon celebration in the Grand Hall wrapped things up and included a free buffet lunch, swag giveaways, an African drumming trio, DJ, and high-tempo dancing.
The following photos are from the celebration.